Sugar bags distributed to 21 churches of Churachandpur's Tuivai as Christmas gift
The distribution of the Christmas gifts was carried out under the Tuivai District Council constituency led by the convener and former ADCC chairman Langkhanpau Guite
---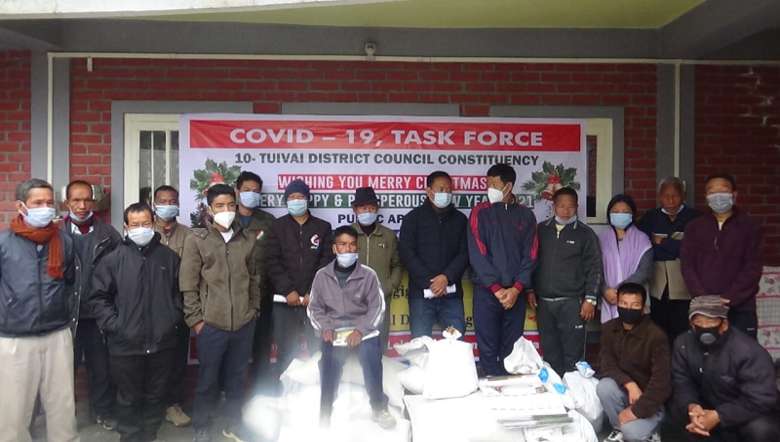 (PHOTO: IFP)
---
A team of COVID-19 Task Force on Tuesday distributed 454 kg of sugar bags to 21 churches of 16 villages of the constituency as an advance Christmas gift.
The distribution of the Christmas gifts was carried out under the Tuivai District Council constituency led by the convener and former ADCC chairman Langkhanpau Guite
The programme was attended by SDO of Mualnuam and co-member secretary of the task force, Lalthanzam along with different chiefs of the villages.
Applauding the COVID-19 Task Force for their efforts, Lalthanzam said that Aadhaar card enrolment is a must for the people of Tuivai to get benefits of government schemes. So far, only 40 per cent of the village population have enrolled for Aadhaar card, he added.
Meanwhile, PA to the SDO, Robert Hmar said that he had a hard time convincing people to get Aadhaar enrolment as many are sceptical that their enrolment numbers are satanic numbers according to Christianity.
Village chiefs, who are the members of COVID-19 Task Force, extended their gratitude to Langkhanpau Guite.
Langkhanpau in his speech said that he felt happy to know that COVID-19 test results of the people in Thuangtam village have been confirmed negative.
First Published:
Dec. 8, 2020, 8:43 p.m.