Bharat Bandh: Anna Hazare supports protesting farmers, begins hunger strike in Ahmednagar
Social activist Anna Hazare urged people in the country to spread the protest against Centre's agricultural laws.
---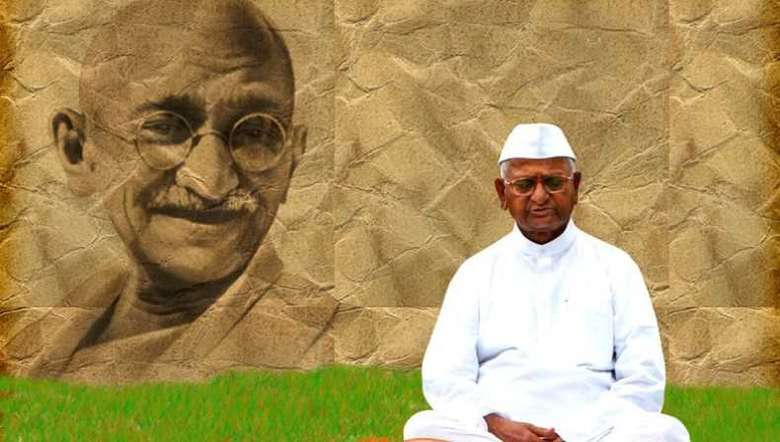 Social activist Anna Hazare, supporting the Bharat bandh called by agitating farmers and demanding repeal of the new farm laws, began a hunger strike at Ralegan Siddhi village in Ahmednagar district of Maharashtra Tuesday.
Strongly voicing against the new farm laws enacted by the Central government, farmers in the country have been holding protests in Delhi for the last 10 days. Intensifying their protests, farmers' unions called for Bharat bandh on Tuesday.
Lending his voice to the protesting farmers, Anna Hazare said: "I urge the people to spread the agitation in Delhi to other parts of the country. To mount pressure on the government, farmers must come out on the streets".
However, Anna Hazare appealed to the people against resorting to violence.
As a part of the strike, the farmers threatened to block national highways across the country during their protest from 11 am to 3 pm. Emergency services are exempted during the bandh, the farmers' unions said.
Also, pointing out the need for autonomy to the Commission for Agricultural Costs and Prices (CACP) and to implement the recommendations of the MS Swaminathan Commission, the social activist warned of an agitation if the government fails to grant autonomy to the CACP and implement recommendations of the Swaminathan Commission.
Anna Hazare has led several movements to promote rural development, increase government transparency, and check corruption. "I had backed this cause earlier also, and will continue to do so," he reportedly said, expressing his relentless fight for the rural poor.
First Published:
Dec. 8, 2020, 1:22 p.m.