International Day of Persons With Disabilities: 17 in every 100 population estimated to be PWDs, says Dr RK Lenin
Dr Lenin, Professor of Psychiatry at RIMS called out to the people to create a barrier-free society for persons with disability.
---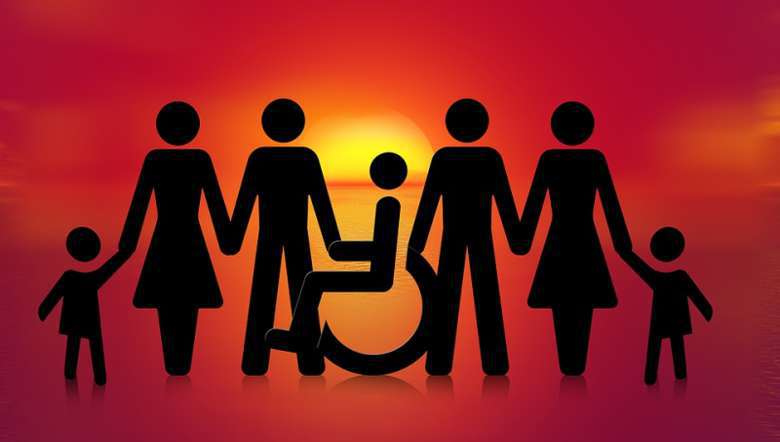 Representational image (PHOTO: Pixabay)
---
Nearly 17 people in every 100 population are estimated to be persons with disability either in the form of temporary or permanent and hence their presence in society cannot be neglected, Dr RK Lenin of the Regional Institute of Medical Sciences (RIMS), Imphal said Thursday.
Dr Lenin, Professor of Psychiatry at RIMS, was speaking as the chief guest during the observance of the International Day of Persons With Disabilities at LG Rose Garden in Yurembam, Imphal West.
"It is high time the people change their mindset and not discriminate PWDs. People should encourage them to groom their extraordinary qualities. Most of them are endowed with hidden talent compared to abled-persons and it would be better to call them as differently-abled persons instead of disabled," he suggested.
The doctor also called out to the people to create a barrier-free society for PWDs.
Pointing out that the day is being observed since 1992 with the objective to promote their rights and well being, Lenin contended that the significance of observing the day is yet to be achieved. Collective efforts from every walks of life is crucial in bringing a barrier-free society for the PWDs, he added.
The programme was jointly organised by Padmashri Laishram Nabakishore Charitable Trust (PLANACT), Imphal and Share and Care, Wangkhei Ningthem Pukhri Mapal.
As a part of the programme, wheelchairs and a book titled "Chummi Haina Loubibra? Lalli Haina Loubibra?" were presented to the PWDs. 
Chairman, PLANACT, Padmashri L Nabakishor; professor, MIMS, Manipur Univesrity, Dr L Pravakar; book publisher, Bengali Script, K Guni Devi, book publisher, Meitei Mayek Script, Saradkumar Longjam and AIR approved singer, K Birkumar Singh were also present at the occasion.
ALSO READ: 
International Day of Persons with Disabilities: Disability-inclusion must for a more abled world
Manipur government to launch Skill Development Training Programme for persons with disabilities
First Published:
Dec. 3, 2020, 8:25 p.m.