Mapithel Dam Row: Bandh along Imphal-Ukhrul road on December 7-10
The Joint Action Force against the construction of Mapithel Dam has condemned the government's failure to meet their demand and called for the bandh.
---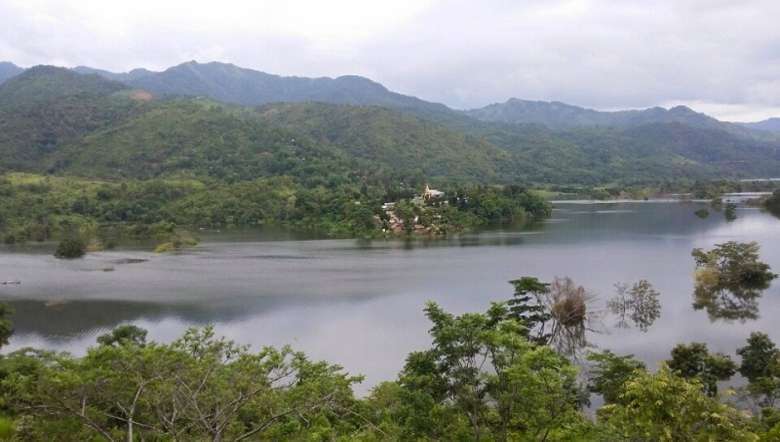 Mapithel Dam (PHOTO: Facebook)
---
Vexed over the government not providing economic livelihood packages to villagers affected by the Mapithel Dam, the Joint Action Committee Against Force Construction of Mapithel Dam has resolved to call for a bandh or general strike along the Imphal-Ukhrul road from December 7 to 10.
Speaking to the media at the Manipur Press Club on Wednesday, vice-president of Mapithel Dam Affected Headmen Chiefs, Elders Organisation, Thanmi Rimai said that several meetings were held between the committee and state government to enter a memorandum of agreement on providing economic livelihood rehabilitation package and RR programme. But a final agreement is still yet to be arrived at till date, he added.
Rimai recounted that on March 3, 2020, the matter was discussed in the presence of the water resource minister. But due to the ongoing COVID-19 pandemic, a concrete decision is yet to be taken. A meeting was again held on October 7 at Old Secretariat in the presence of the concerned minister wherein the representatives of the state government had asked the affected villagers to wait for one more month, he said. 
The state government has not taken any initiative till date though the deadline has expired, he lamented.
Rimai maintained that from November 6 onwards till November 20, a series of memorandums were submitted to the government. On November 27, the committee cautioned the authority concerned of intensifying agitation if the government failed to fulfil the demand at the earliest.
The government has remained indifferent to our demand and as a mark of protest against the "irresponsible act" of the state government, the committee decided to call bandh if the government failed to materialise their demand on or before December 5, he added.
While saying that the villagers affected by Mapithel Dam are no longer able to tolerate the negligence by the state government, he said that such a situation compelled them to call the bandh and sought support from the people towards the bandh.
Mapithel Dam, also known as the Thoubal River Valley Multipurpose project, is one of the biggest dam projects in Northeast India. It is 66 meters high and 1,034 meter long.
The construction of the dam in Mapithel area in Phungyar subdivision in Ukhrul district began in 1990 with the aim to irrigate 21,000 hectares of cultivable land by utilising the water resource of the Yangwui Kong.
The project also aims to provide 10 million gallons of drinking water daily and supply 7.5 MW of power.
First Published:
Dec. 2, 2020, 12:48 p.m.