CAIM condemns alleged assault on its members
Strongly condemning the incident, CAIM has appealed to the authority concerned for taking necessary action against the culprits.
---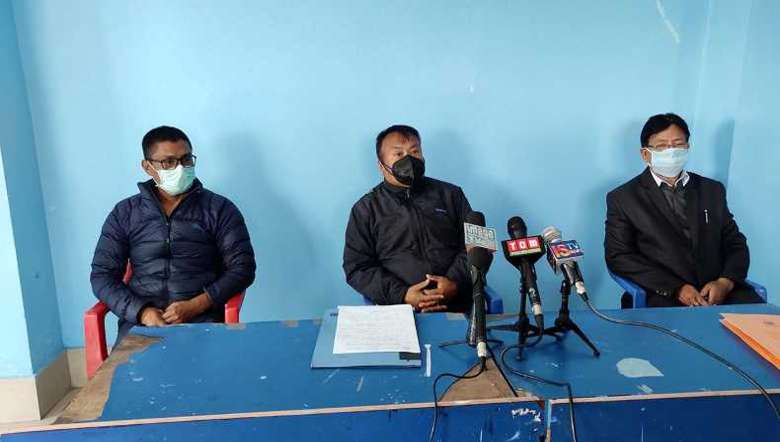 The Centre for Alternative and Integrative Medicine (CAIM) has alleged that its members were assaulted at Chanam Sandrok Maning Ching by locals during an inspection visit. Strongly condemning the incident, the organisation has appealed to the authority concerned for taking necessary action against the culprits.
CAIM is a non-profit organisation working for protection and preservation of the environment in the state, said general secretary Y Mangi in a press conference held at Manipur Press Club on Monday. As a part of their mission, they had acquired a land of 363 hectares in lease at Karpur Sungba village which is near to Chanam Sandrok in July 31, 2006, he said.
Since then, they started various activities like plantation of trees to protect the environment, he said. But the members of the organisation have been constantly facing many challenges from the local residents who are intended upon felling of trees, he added.
"The villagers of surrounding areas usually steal wood and torch the trees. The association raised complaints to Andro police and Irilbung police but the cases are sometimes resolved through mutual understanding with the miscreants. However, their destructive actions towards the areas and adjoining forest areas have been increasing," he added.
He said that in the month of March, the miscreants set the nearby forest on fire for five days continuously and cut down the trees as well. Then again on November 15, they got information that around 183 pieces of pine trees grown at Nungyungbi Lok up to Sandrok under Karpur Sungba village were cut down without giving any information to the authorities concerned.
The organisation inspected the site on November 18 and came to know that one Keisham Ingocha Singh, 45, son of Keisham Tomba Singh of Chanam Sandrok Mamang Leikai was the miscreant. A complaint was also lodged to Irilbung Police Station in this regard after being reported to the department of Forest, he added.
He further said that before the previous case was solved, the organisation received similar information on November 28 that the felling of pine trees was still being continued. Along with Forest department Thoubal, a visit was made on the day itself and came to know that another 12 pieces of pine trees were cut down, he said.
He further said that on the following day, some miscreants attacked two members of CAIM during their inspection visit in their leased land. The culprits were identified as Chanam Deepak Singh,40,  son of Chanam Nabachandra Singh from Chanam Sandrok; Chanam Ibomcha Singh, 35, son of Chanam Nabachandra Singh and Takhellambam Nano Singh, 30 from Chanam Sandrok, he informed and further said that a complaint was lodged at Irilbung Police Station.
Expressing concern that climate change is a global issue, has said that getting such attacks while the organisation is putting contributions to save the planet has been very unfortunate. The authority concerned should look into the matter and give befitting punishment, he added
First Published:
Dec. 1, 2020, 10:17 a.m.