COVID-19 awareness rally-cum-medical camp for villagers in Chandel
The village chiefs in Chandel district of Manipur and senior dignitaries planted 500 saplings along with AR authorities on Saturday
---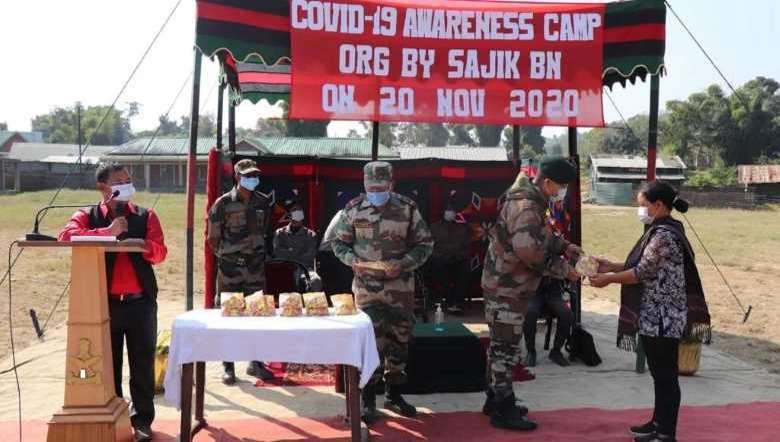 (PHOTO IFP)
---
Continuing the efforts towards improving public healthcare and spreading awareness in the wake of the COVID pandemic, the Assam Rifles held an awareness rally-cum-medical camp for villagers on Saturday at Sajik Tampak, Chandel district.
The AR troops started the rally by conducting a lecture and demonstration on the danger of COVID-19, effects of the second wave and the recommended preventive measures along with demonstrations on how to follow SOP, AR stated in a release.
Keeping in mind the problems faced by the locals due to the remoteness of the villages and the difficult socio-economic conditions amid the global pandemic, the AR team organised the medical camp to cater to the basic medical requirement of the locals, it said.
During the programme, the village chiefs and senior dignitaries planted 500 saplings along with AR authorities as a mark of respect for AR for their commitment to Northeast people, the release added.
The event was attended by a large number of local villagers from neighbouring villages of Sajik Tampak which includes Chahkap, Twilelon, Molphei, Haika and Paldai villages.
The staffs from the local Primary Health Centres and the Sajik COVID Task Force were also felicitated with gifts during the event in recognition of their contribution to COVID-19 prevention in Sajik Valley, the release further said.
First Published:
Nov. 22, 2020, 5:46 p.m.