Will lay foundation stone of remaining Ima markets after recovery from COVID-19: Manipur CM Biren
Chief Minister N Biren is in self isolation after he tested positive for COVID-19 on November 15.
---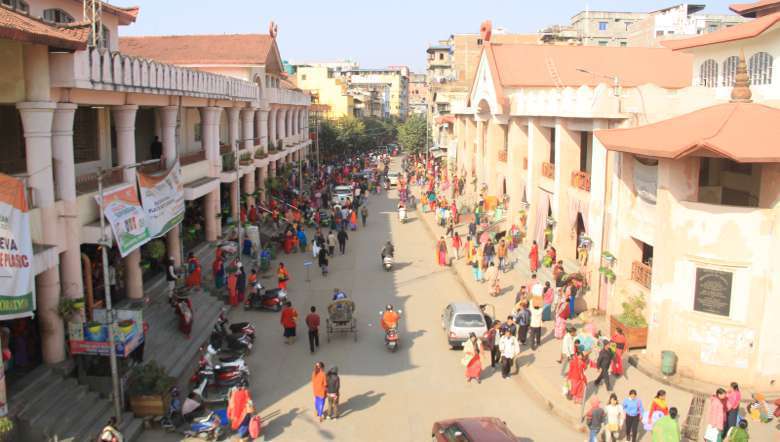 Ima Market at Khwairamband in Imphal, Manipur (Photo: IFP)
---
Manipur Chief Minister N Biren Singh has said that the government will lay the foundation stone for the remaining Ima markets in Manipur soon after his recovery from COVID-19.
The chief minister made the statement in his social media post on Friday, saying that he will beat COVID-19 and resume work as soon as possible.
Biren, who tested COVID-19 positive on November 15 and is in self-isolation, also said that he has adopted the 'work from home' option to fulfil the dreams and aspirations of his well-wishers during this trying time. Many well-wishers from diverse communities in Manipur offered prayers for his speedy recovery from COVID-19.
"I am doing great, all thanks to my beloved people of the state for your blessings and prayers. Hope I will beat COVID-19 soon and resume my routine work as quickly as possible. I am working on it," the chief minister added.
Earlier, before he was tested positive for Coronavirus, the chief minister also announced laying the foundation stone of an RCC bridge over the Irang river shortly. The Irang Bridge in Noney district near Taobam village, connecting Jiribam and Imphal, along the National highway-37 collapsed on November 1, that caused the death of a truck driver. 
On being tested positive for COVID-19, Biren had urged all his close contacts to isolate themselves and get COVID-19 tested.
First Published:
Nov. 21, 2020, 5 p.m.