Manipur: COVID-19 positive woman delivers healthy baby at Raj Medicity
The maternal condition is stable under post-operative care as per international standard guidelines
---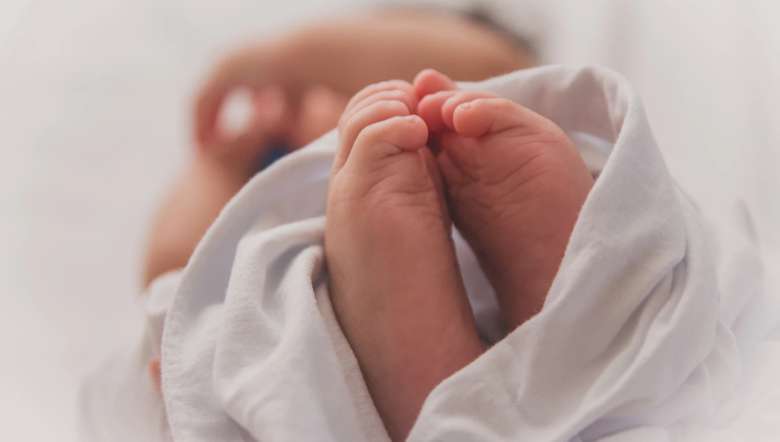 Representational image (PHOTO: Unsplash)
---
A medical team of Raj Medicity, Imphal successfully conducted a delivery of a healthy male baby from a COVID-19 positive 38-year-old woman.
The woman from Thoubal district who was expecting delivery on November 16 tested COVID-19 positive at the dedicated COVID ward of Raj Medicity on November 15, a release issued by the public relation officer of Raj Medicity stated.
On evaluation, the patient was found to have uterine scar tenderness (a feature of impending uterine scar rupture), and was kept on strict monitoring and planned for Lower (uterine) segment Caesarean section (LSCS) in the early morning of November 16, the release stated.
A healthy male baby weighing 3.8 kg was delivered successfully on November 16 at around 8 am by the medical team who used recommended protective gears and followed all safety precautions of COVID-19, the release stated. 
Presently the maternal condition is stable under post-operative care as per international standard guidelines, it added.
The PRO also clarified that Raj Medicity has separate healthcare facilities for both COVID-19 and non-COVID patients to render elective as well as emergency services. 
A separate block has been established for COVID-19 positive patients, which is situated on the southern side of the main hospital approach road, the release stated.
Raj Medicity also has the facility of "Open Air OPD" service without compulsory of COVID-19 testing, the release stated and appealed to the public not to panic with the service provided by the hospital. 
The chairman and managing director Raj Medicity Haobijam Rajen Singh praise consultant, Obs & Gynae Dr (Major) Loutongbam Bishwajit Singh, Consultant Anaesthetist Dr Daili Khuo, & Consultant Paediatrician Dr Sh Santosh Sharma along with other nurses and paramedics staff for their dedication engage in the delivery for their devotion towards the duty of mankind, it added.
The managing director assured that Raj Medicity would continue to provide such services in the future.
First Published:
Nov. 19, 2020, 12:11 a.m.