Cool blue Lakshadweep continues to remain free from COVID blues
The total number of COVID-19 cases in India has reached 8,874,290, while 130,559 of it had died and 8,290,370 have recovered.
---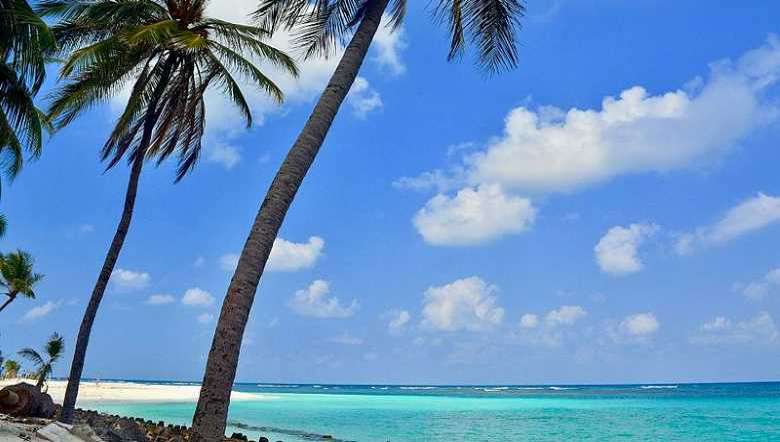 Agatti Island in Lakshadweep
---
India today has over 8.87 million Coronavirus confirmed cases with almost all parts of it affected by the virus. But the smallest and one of the most beautiful union territories in the country, Lakshadweep has remained COVID-19 free so far.
Today, the total number of COVID-19 cases in the country has reached 8,874,290, while 130,559 of it had died and 8,290,370 have recovered.
However, Lakshadweep with a population of just 64,473 is the only region in India that remains untouched by the deadly virus and does not feature in the Covid-19 list of the country. Perhaps, the island Union territory holds a lesson for the entire world.
Here are 10 Fascinating Facts about Lakshadweep:
1. Lakshadweep is a group of islands in the Lakshadweep Sea, 200 to 440 km (120 to 270 mi) off the southwestern coast of India.
2. Coconut is the only crop of Economic importance.
3. It comprises of 39 islands and islets, only 10 islands are inhabited and the remaining others have no population.
4. The principal languages of Lakshadweep are Malayalam, Jeseri (Dweep Bhasha) and Mahl.
5. Highest Literacy rate that is 91.85 per cent among all UTs.
6. The symbolic tree of the UT is Breadfruit, its symbolic bird is Brown noddy, and symbolic mammal is Butterflyfish.
7. The administrative headquarter was shifted from Calicut (Kerala) to Kavaratti in 1964.
8. The union territory comes under the jurisdiction of the Kerala High Court at Kochi along with a system of lower courts.
9. The main religion that predominant Lakshadweep is Islam.
10. The UT has only one district.
First Published:
Nov. 17, 2020, 3:10 p.m.