Proposal sent to Centre for upgrading government educational institutes: Manipur Education Minister Rajen
The education minister asked all the MLAs to submit the list of government colleges and schools in their respective constituencies, which needed upgradation.
---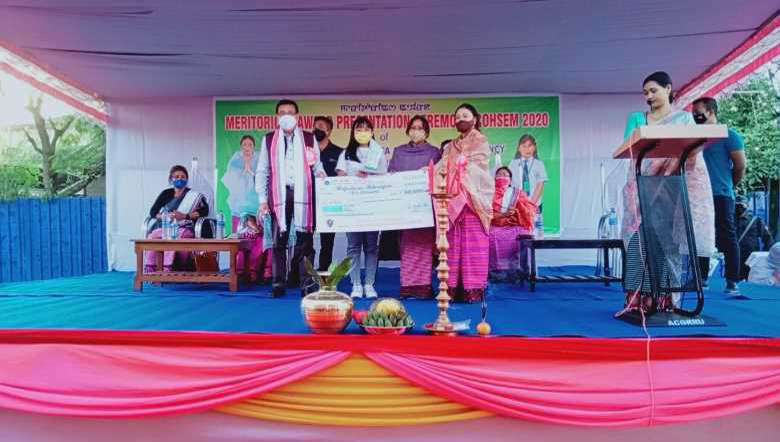 Manipur Education Minister S Rajen on Saturday said that a proposal has been sent to the Central government for upgrading the infrastructure and building of government schools and colleges in Manipur.
Rajen was delivering the chief guest speech during the Meritorious Award Presentation Ceremony, COHSEM-2020 of Naoriya Pakhanglakpa constituency on Saturday at Chingtham Leikai Playground, Imphal. It was sponsored by social worker Soraisam (ongbi) Sagolshem Kebi Devi.
The minister also asked all the MLAs to submit the list of government colleges and schools in their respective constituencies, which needed upgradation.
For the constituencies where MLA seats are vacant, he asked the pradhans, local clubs, village authorities, counsellors and social workers to do the needful before November 25.
The Central government introduced the National Education Policy (NEP), 2020 to bring large-scale transformational reforms in both school and higher education across the country, as education plays a big role in bringing a developed and better society, the minister said.
Pointing out a salient feature of the NEP which will be introducing vocational courses, Rajen said it will make the students self-reliant after completing education and will help solve the unemployment problem.
The NEP will also be giving free education, books and uniforms to drop out students, he said, adding that the minister asked to submit the list of the dropout students through local representatives to the Education department.
Appealing the parents and guardians to start sending their children to government educational institutes as all the teachers are well qualified, Rajen also lauded Kebi Devi for taking up such an initiative to appreciate the efforts of the students.
Kebi who is an aspirant MLA candidate of Naoriya Pakhanglakpa constituency apprised the students to work hard in their education as they are going to be the future of the society and at the same time appealed to the parents to support the students.
She also promised to address the grievances of the students in their education as a guardian of the Naoriya Pakhanglakpa constituency.
Kebi lastly wished all the students and children for a better future on the auspicious day of Children Day.
The function was also attended by Adhakshya of  Imphal West RK Taruni Devi as president, Zilla Parishad member of Hiyangthang ZP Sarangthem Silasana Devi and pradhan of Mongsangei GP Sinam (ongbi) Nandeshwori Devi as guests of honour.
First Published:
Nov. 14, 2020, 7:22 p.m.