Wangjing Tentha Bypoll Results: BJP candidate Paonam Brojen Singh wins with 15,321 votes
Wangjing Bypoll Results: BJP candidate Paonam Brojen Singh wins
---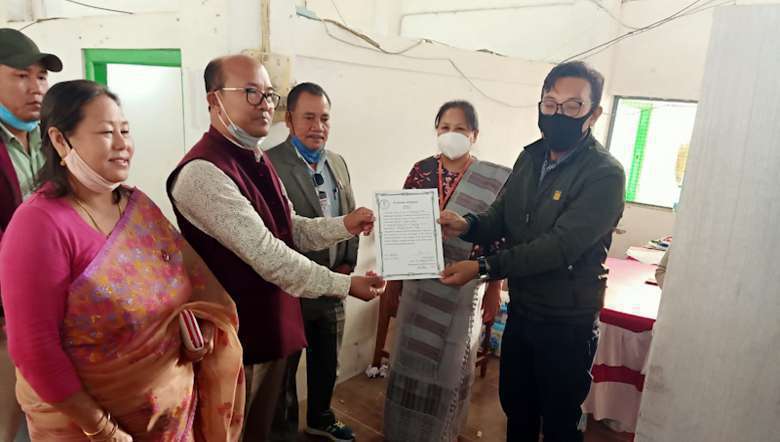 Wangjing Tentha Returning Officer Sorokhibam Imosana handed the winning certificate to Paonam Brojen Singh
---
BJP candidate Paonam Brojen Singh has won the 34-Wangjing Tentha seat of the Manipur Legislative Assembly with a total vote count of 15,321 in the by-elections that was held on November 7.
Brojen Singh was declared the winner of the Wangjing Tentha by-elections and handed the winning certificate after the counting of votes held on Saturday. Returning Officer of Wangjing Tentha, Thoubal district, Sorokhibam Imosana handed the certificate to Brojen.
INC candidate Moirangthem Hemanta Singh, who was leading in the first round with Brojen and Sarangthem Manaobi of Independent trailing behind him, failed to win the seat in the final round. Hemanta won a total vote count of 13,808 while Manaobi managed a meagre number of only 331 total votes.
First Published:
Nov. 10, 2020, 4:56 p.m.