Singat MLA GS Haupu inspects work progress of Chandrakirti Park
The project is likely to be completed by January or February 2021
---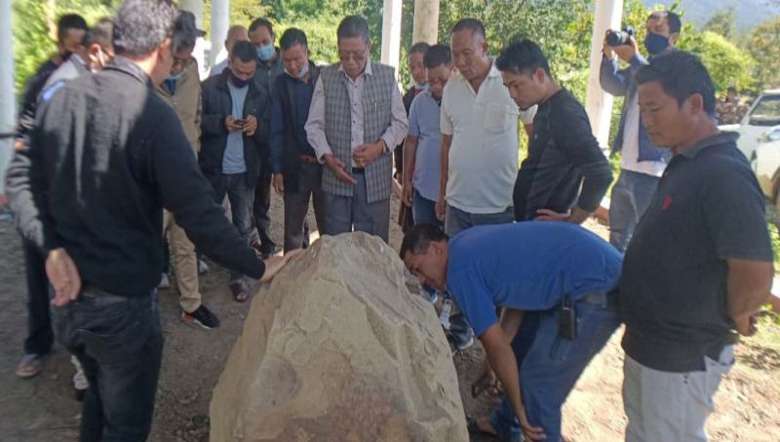 (PHOTO: IFP)
---
Chairman of MANIREDA and MLA of 60-Singat assembly constituency Ginsuanhau Zou alias GS Haupu, director of Arts and Culture, Ng Uttam Singh and other officials on Monday visited the Chandrakirti Park located near the Indo-Myanmar village of Behiang and inspected the work progress.
The MLA said that Chief Minister N Biren Singh has asked for the inauguration of the park prior to December 25 and so they have come for spot inspection but it was found that the park would not be ready as per deadline due to many factors.
While asking the people to cooperate, he said that the park will benefit the locals. If anyone has any issue, they should approach the government so that their wishes based on historical fact may be finalised, he added.
He also thanked the CM for taking keen interest on the historical site which was neglected for almost 40 to 50 years.
Ng Uttam said that a rest house, tower and others will be built at the park where people can rest and have a view of the areas which will attract visitors.
He also said that salt spring inside the park will be developed so that natural salt can be produced in maximum quantity. The project may be completed by January or February 2021 with an estimated cost of one crore which is yet to be finalised.
First Published:
Nov. 10, 2020, 10:11 a.m.