MHRC questions SP, CS, DGP on police atrocities on man from Imphal
A complaint lodged before the commission by an individual from Sagolband, Imphal stated that he was severely injured after Imphal West SP hit him on his head with a stick.
---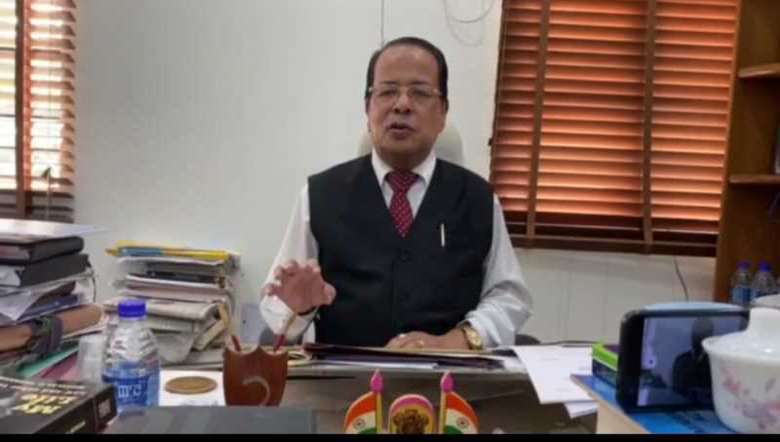 The Manipur Human Rights Commission (MHRC) has asked Imphal West SP K Meghachandra, chief secretary and DGP to show cause on why FIR should not be filed against Imphal West SP and why they should not pay compensation of Rs 5 lakh for atrocities and injury allegedly caused on an individual by the Imphal West SP.
The directive was given following a complaint lodged before the commission by one Ph Okendra, 50, son of late Ph Ibomcha of Sagolband, Imphal, who stated that he was severely injured after Imphal West SP hit him on his head with a stick.
On March 30 morning, the Imphal West police hit the complainant and his wife by the police stick while they were riding in a two wheeler vehicle at Nagamapal to buy essential items as the then curfew imposed for COVID-19 pandemic was relaxed for some hours. As a result, the complainant bled severely at his head and suddenly fell unconscious after stopping the vehicle. However, the police team went away from the spot, the complaint said.
After some moments, another police team led by Imphal West commando OC came to the spot and helped the complainant by taking him to RIMS hospital, where treatment was done, the complaint further mentioned.
It also said that due to fear of the COVID-19 pandemic and poor financial condition, the complainant has not undergone further treatment and is lying bed-ridden for almost all the time due to the trauma and stress.
While saying that complaint has been lodged to the DGP, it stated that the authority has not taken up any positive steps to date. The complainant prayed to the commission to take appropriate action against Imphal West SP and sought compensation of Rs five lakhs.        
The commission order stated that there is a prima facie case for investigation after examining the complaint petition and directed the respondents to submit their report on or before November 31, which is fixed as the next date of hearing.
First Published:
Nov. 5, 2020, 9:44 p.m.