Mayang Imphal Gangrape and Murder Case: Court rejects bail application of five accused; IO charge sheeted
The Manipur High Court did not find any valid reason for granting bail to the five accused.
---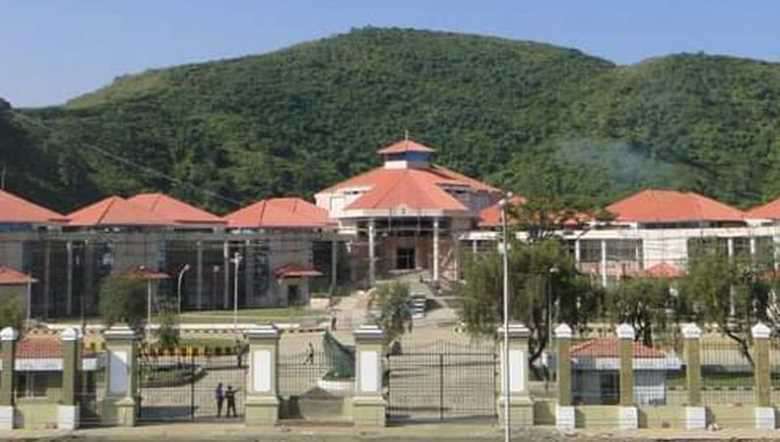 (PHOTO: IFP)
---
Special Judge (POCSO) Imphal West on Wednesday rejected the bail application of five accused in the gangrape and murder case of Mayang Imphal minor girl (Echal Thambou).
The bail applications of the five accused namely Salim Khan (21), Md Noor Mohammad (20), Md Sikander Ali (38), Majida Begum (35), and Md Feji alias Mohammad (22) were rejected as the court did not find any valid reason for granting them bail.
The court on bail rejection order stated that the case is of rape and murder of a minor child. As such, offences have no direct evidence, the evidence which should be gathered are of circumstances. From the perusal of the police papers, it is seen that the investigating authority collected evidence pointing the finger to the accused persons having meeting of minds in committing the offence. Thus, the allegation levelled against the accused person is of heinous offences, the court said.
The court also stated that IO of the case has charged sheeted, even though it is yet to reach the court. As such, the stage of bailing them has no room. And there is also apprehension of influencing the prosecution witnesses, it observed.
During bail hearing, additional PP submitted that charge sheet has been submitted against the accused persons. IO of the case is not in a position to submit a bail objection report. However the charge sheet has sufficient prima facie evidence against the accused persons. Therefore, additional PP prayed to reject the bail prayers.
The minor girl was found brutally raped and left to die on September 2 and she succumbed after undergoing treatment at RIMS. In connection with the gangrape and murder case, police picked up six accused and produced before the court. All the six accused had been remanded into judicial custody since September 9.
Meanwhile, the JAC appealed to arrest remaining accused who are yet to be arrested.
First Published:
Nov. 4, 2020, 9:42 p.m.