Student bodies suspend relay hunger strike over COVID-19 policy in Manipur
The student members have been on relay hunger strike since October 19.
---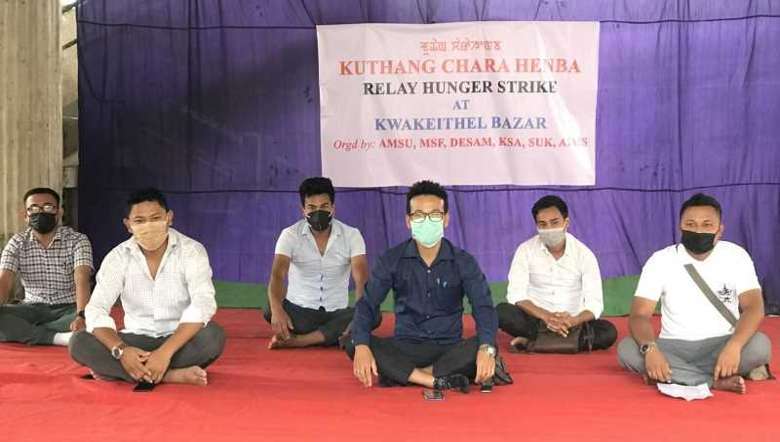 The six student bodies in Manipur, which have been on a relay hunger strike demanding comprehensive policy to fight COVID-19 in the state, have suspended the strike following an assurance by Chief Minister N Biren Singh on Saturday.
Student bodies namely the All Manipur Students Union (AMSU), the Apunba Imagi Maheirol Singpanglup (AIMS), the Democratic Students Association Manipur (DESAM), the Kangleipak Students Association (KSA), the Manipur Students Federation (MSF) and the Students Union Kangleipak launched the relay hunger strike on October 19.
In a joint statement issued on Sunday, the student bodies stated that they would keep a watchful eye on the state government to see whether it would materialise the demands.
The student community is prepared to launch any sort of agitations if the state government failed to materialise its assurance, the release added.
First Published:
Nov. 1, 2020, 9:46 p.m.