Cleanliness drive by Workers Union Manipur underway
The cleanliness drive was conducted under the theme 'Your Waste Your Responsibility'
---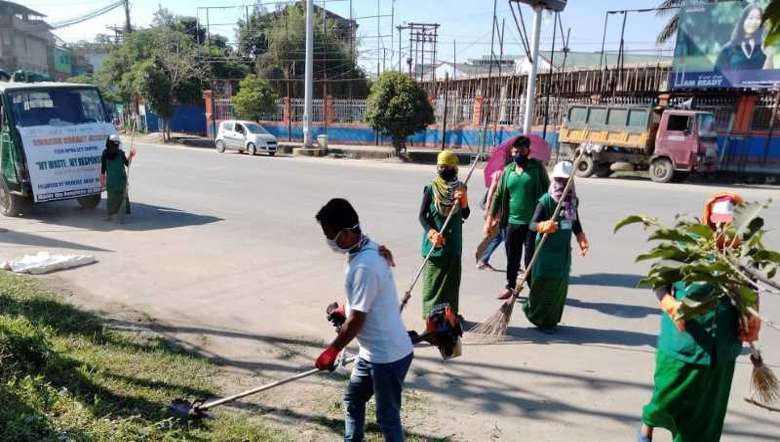 (PHOTO: IFP)
---
Workers Union Manipur conducted a cleanliness drive at Regional Institute of Medical Sciences (RIMS) Road, Lamphel, Imphal on Friday morning.
The cleanliness drive was conducted under the theme 'Your Waste Your Responsibility' initiated by the Manipur Urban Development Agency and Imphal Municipal Corporation under Swachh Bharat Mission.
Around 20 workers of the Workers Union Manipur headed by its president took part in the cleanliness drive.
A release issued by media coordinator of WUM Th Puthiba Meetei stated that the cleanliness drive was conducted to spread the awareness of proper dumping of wastes in municipal areas as the festive season is approaching.
Saying that the drive which began on October 23 will continue till October 31, the release also appealed to the public to dispose of wastes properly and take it as their personal responsibility.
First Published:
Oct. 30, 2020, 8:44 p.m.