Vocational training industry to be set up for Manipuri Muslim women
The UPC said it will make efforts for the benefits of Manipur Pangal (Muslim) community through various government departments
---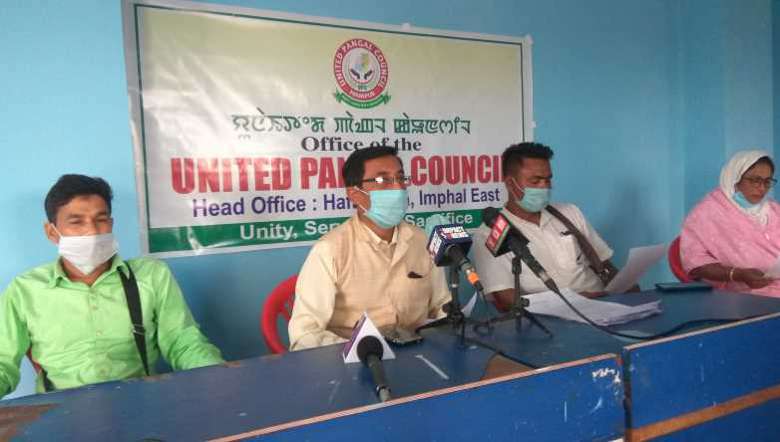 The United Pangal Council (UPC) in Manipur has announced that it will be setting up an industry to provide vocational training, especially for Manipuri Muslim women daily wage earners.
Speaking to the media at Manipur Press Club Wednesday in Imphal, UPC president Md Altaf Hussian said that the council is an apex body formed by a total of 11 state-level organisations and supported by two national-level organisations. He said the council has been contributing for the society at the time of need in collaboration with other civil bodies.
The council will make efforts for the benefits of Manipur Pangal (Muslim) community through various government departments, he said.
The state government has been taking different initiatives to root out the drug menace in the state. However, many youths are still becoming victims of drugs, he stated, assuring that UPC will give full support on the initiatives to fight against drugs. The council has started planning for a new effective strategy to ensure victory in the war against drugs, Altaf added.
He also appealed to the government to provide assistance at the time of need and other civil bodies to support the works and activities of UPC.
First Published:
Oct. 28, 2020, 7:23 p.m.