COVID-19 isolation ward of Ukhrul District Hospital to be functional
Six ventilators were installed in Ukhrul district hospital on Monday.
---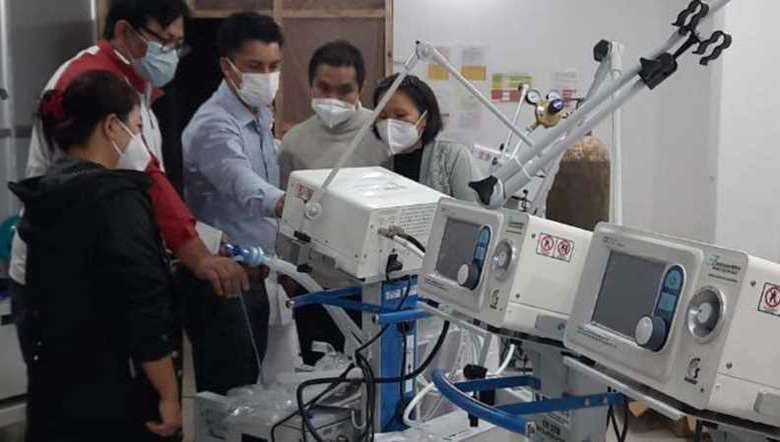 COVID-19 isolation ward in Ukhrul district hospital (Photo IFP)
---
With the installation of ventilators at Ukhrul District Hospital on Monday, the COVID-19 isolation ward will be fully functional by Wednesday, the Medical superintendent of the hospital, Dr Reisangmi Raikhan said on Monday.
Ukhrul District Hospital has six ventilators and five oxygen concentrators in addition to 25 B type medical oxygen cylinders and 18 D type medical oxygen cylinders in stock, Dr Raikhan said. He said that the isolation ward with a capacity of 8+8 beds is already ready.
However, the basic necessary equipment like ventilators and oxygen concentrator could not be installed in time. The service engineer had come to install the equipment but there was some technical issue in the machines and UPS and there was delay in the installation, added the doctor.
Since most of the hospitals in Imphal are occupied, the need for COVID-19 isolation wardwith basic equipment for symptomatic patients in Ukhrul district is much needed. Cumulative number of COVID-19 positive in Ukhrul stands at 519 till Monday, with 484 recoveries and 35 active cases that included four GREF and five Assam Rifles personnel.
First Published:
Oct. 27, 2020, 8:14 a.m.