'High time to think what can be done for artists in Manipur'
International Artists Day was organised at JN Dance Academy Imphal on Sunday.
---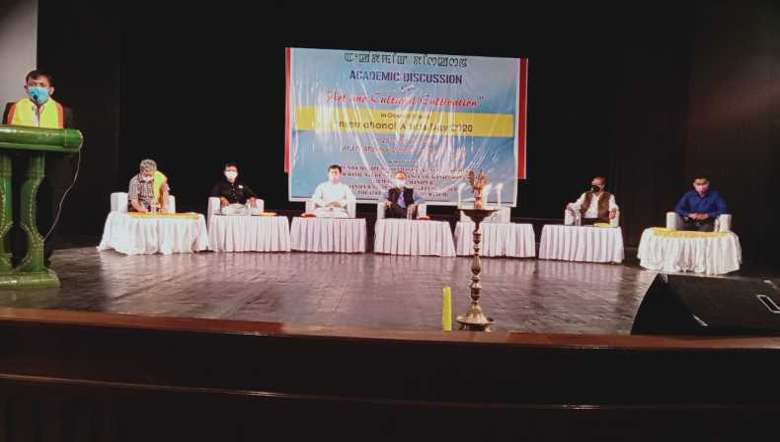 (PHOTO: IFP)
---
It is high time to think what can be done for the artists in Manipur, Commissioner Arts and Culture, Manipur, Mongjam Joy Singh said at an academic discussion on "Art and Cultural Cultivation" held as a part of International Artists Day at the JN Dance Academy, Imphal on Sunday.
The commissioner said that the works of artists in the state have been appreciated but their contributions to the state has not been acknowledged by the state. "Rather than just appreciating the works of the artists, it is high time to think what can be done for the artists in the State," he said.
Every October 25 is observed as the International Artist Day in honour of famous artist Pablo Picasso. However, artists in the state feel they have not been given their due recognition and acknowledgement.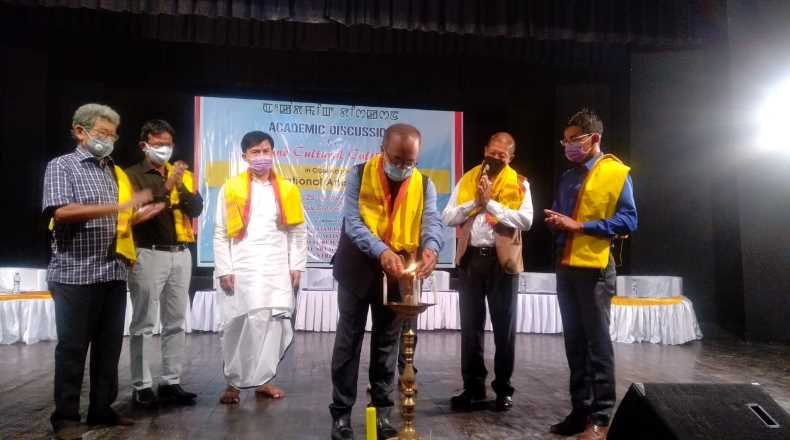 Pointing out that the pension received by an artist in Manipur is only Rs 1000, Manipur State Shumang Leela Council president Gunachandra Sharma questioned whether the state government has really acknowledged the contributions of artists in the state. He said the state government has not even honoured those artists who had received national awards.
Meanwhile, Film Forum Manipur chairman Samjetsabam Mangoljao Singh, speaking at the function, said that International Artist Day is observed to encourage artists of different art forms. He said art plays an important role in developing and conserving a culture of a particular society.
Mangoljao said that film as an art form can communicate and disseminate information faster than other art forms with advancement in technology. He also appealed to the people engaging in other art forms to maintain originality rather than copying it from others.
Padmashree awardee and president of Theatre Centre Manipur, Wareppa Naba, Shangeet Natak Academy awardee Sougrakpam Hemanta, advisor of All Manipur Matam Ishei Kanglup Hamom Nabachandra and other artists also took part in the panel discussion which was conducted after the formal function.
The function was jointly organised by Apunba Manipur Matam Ishei Kanglup (AMMIK) Democratic Students' Alliance of Manipur (DESAM) Film Forum Manipur (FFM), Manipur State Sumang Leela Council (MSSLC) Theatre Centre Manipur (TCM).
First Published:
Oct. 26, 2020, 9:29 a.m.