'Brave heart Mayarser deserves better reward'
Letter to Manipur Chief Minister N Biren Singh
---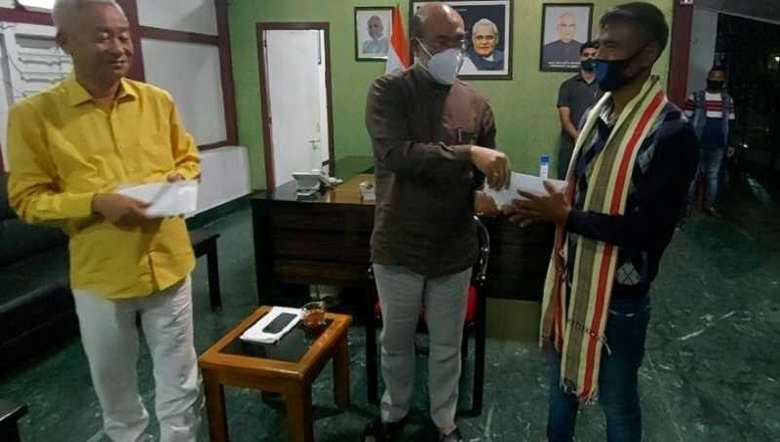 (PHOTO: IFP)
---
I do not know the brave soul who saved four lives, and the four lives that were saved, but looking at the situation I would like to honuor the brave heart by requesting the Honourable Chief Minister of Manipur to reward him better than any gold medalist had earned fame for the state or the nation, I  have not known any gold medalist saving lives but have heard of receiving awards after awards (of course they have worked hard for it training so many years) but here, Mayarser T Shimray did not care for his life or the consequences that may befall his family and dear ones, but risked everything without any reservations to save the lives of four people. 
I definitely am sure he has a beautiful soul, please Mr.Minister  it is my earnest request that it is now your turn to make his life beautiful.
Francis Lohrii, Seitheke Basa, Dimapur, Nagaland
First Published:
Oct. 25, 2020, 7:23 p.m.