Congress petitions governor for disqualification of 12 parliamentary secretaries
'Returning officer can be booked for clearing scrutiny of in-service person'
---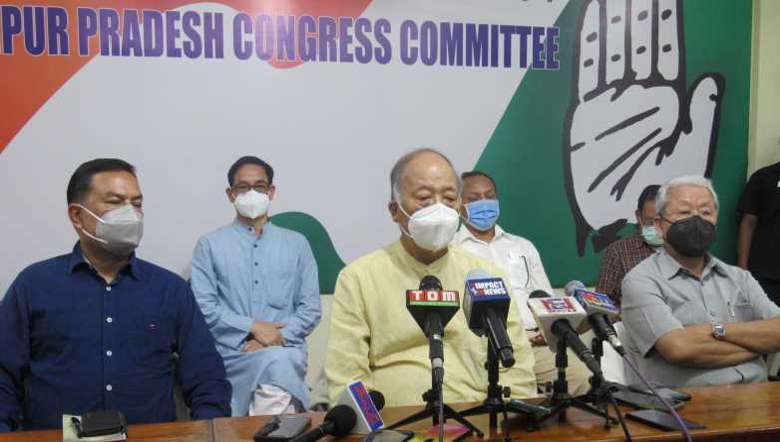 Demanding disqualification of 12 parliamentary secretaries, a team of Manipur Pradesh Congress Committee (MPCC) on Friday submitted a memorandum to Governor Najma Heptulla.
The MPCC team was led by opposition leader Okram Ibobi and accompanied by Congress central working committee member Gaikhangam, DD Thaisii, K Meghachandra, Govindas Konthoujam and K Ranjit.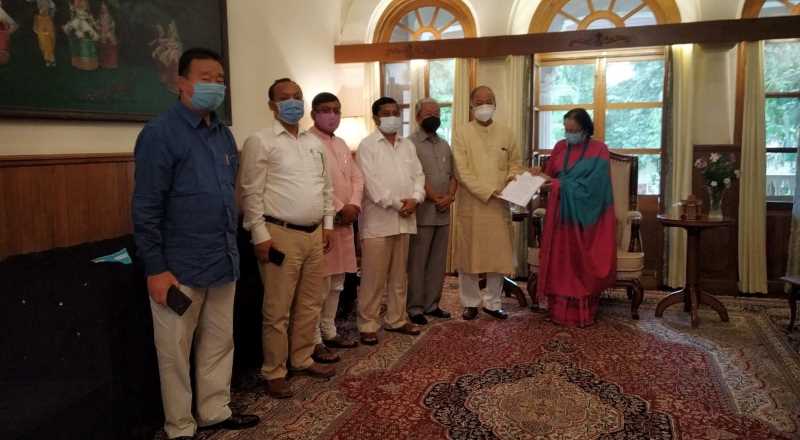 Later in a press conference held at Congress Bhavan, BT Road, Imphal, Ibobi said that people might be already aware why the BJP rival independent candidate of Singhat AC withdrew nomination.
"How could the independent candidate clear scrutiny by being officer on special duty (OSD)," he questioned and stated that returning officer concerned could be booked for clearing scrutiny of a government in-service person.
While saying that the act shows that the present government is still carrying out illegal and unconstitutional activities, Ibobi mounted pressure on the governor of Manipur to take immediate action regarding the matter.
Ibobi further charged that the BJP led government has been carrying out illegal and unconstitutional activities since its formation. The Congress team met the governor of Manipur to show the present government that law still exists in Manipur, he added.
In March 2017, the Congress won 27 seats and when the party was about to form the government, central leaders of BJP came at Raj Bhavan and forcibly form the present coalition government which is an open secret in the state, the Congress leader said.
He also contended that Th Shyamkumar, who was elected on Congress ticket, was appointed as one of the council of ministers against the 10th schedule on the day of formation of present government.
In addition to forming the coalition government unconstitutionally, the government appointed 12 parliamentary secretaries and avail them the benefits of GAD, Ibobi said.
He further said that the 12 parliamentary secretaries were provided salaries, official vehicles from GAD which is an office of profit and urged the governor to disqualify the 12 persons at the earliest.
Contrary to the government giving awareness to maintain strict standard operating procedure (SOP), public meeting are being held with Chief Minister N Biren in some places, Ibobi pointed out and questioned whether gathering of people do not violate strict SOPs framed by the government.
First Published:
Oct. 23, 2020, 10:53 p.m.