Puja shines through humanity
This Durga Puja 2020, it is hoped that Bengal would succeed in keeping all poisons of communal polarization at bay and remain a role model of secularism.
---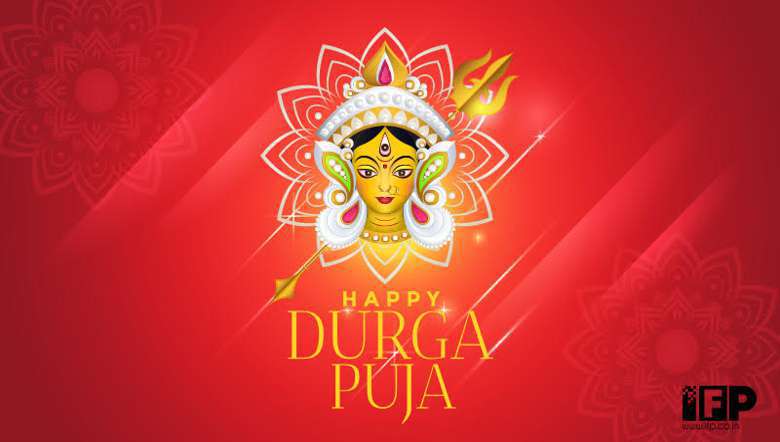 Happy Durga Puja 2020
---
Rampurhat, Birbhum district, West Bengal:  As the land got purchased by the local promoter Mohammed Sirajuddin where Durga Puja gets conducted since years and a four-storeyed house was scheduled to be constructed there, the perturbed organisers approached him for permission to conduct the Pujathere. But apart from according permission, Sirajuddin constructed a 350-sqft permanent temple for the Puja on the land at his own expense of nearly Rs.3 lakh!
This piece of refreshing news at these vicious times also reminds us of another incident couple of years ago at a village named  Bamuha --- located in Murshidabad district of Bengal.  Home to around 3000 villagers, mostly small farmers and labourers. Except about 300 Muslims, all residents are Hindus.
While coming up with a Durga temple, the construction got stalled in 2015 due to exhaustion of collected fund.
But in April 2018, in came Zahirul Islam, a contractor from a nearby town Suti. He was well known for philanthropy and making donations to build mosques. When he was approached by the temple committee, Zahirul personally inspected the venue and promptly donated Rs.11 lakh.

The Durga temple got inaugurated by Zahirul Islam on the auspicious day of Sasthi, the inaugural day of Durga Puja just like the indebted organisers of  Rampurhat this year who had felicitated Mohammed Sirajuddin on this Sasthi.

Another ongoing development which merits proud attention -
Since 350 years, the Muslim villagers of Paharpur, Malda district are continuing to offer "light to the Debi at the time of departure to her heavenly abode" by lighting up lanterns and holding it up during immersion of the Durga idol after sunset!

This is Bengal, this is India where the humanitarian secular legacy of Bangaliana and "unity amidst diversity" continues to prevail since centuries and which has not been allowed to be completely gobbled up by any communal force; the essence of which can never be appreciated by the hate-mongering intolerant brigade always working all out to divide the society on religious lines so as to reap electoral dividends.

Despite the hullabaloo revolving the festival and its blatant commercialization, the real spirit of Durga Puja, embracing people of all groups, again shine in its full glory thanks to such gesture of humanity and brotherhood.

However the tragedy also lies in the fact that a large section of Bengalis are getting brainwashed by the communal brigade and trying to accord greater importance or sole emphasis to their religious credentials by relegating their secular ethos tradition and legacy as nurtured since ages to oblivion!

It is hoped that Bengal would succeed in keeping all poisons of communal polarization at bay and remain a role model of secularism by remaining dedicated to the ethos of Rabindranath Tagore Kazi Nazrul Islam Lalan Fakir and these faceless Mohammed Sirajuddins-Zahirul Islams whose chests of liberalism are simply immeasurable, far far wider in inches than the overhyped popstar resembling personalities emitting foul odour of hatred and intolerance.
     
It is high time Bengalis should ensure this secular legacy of Bangaliana as being displayed in Rampurhat, Bamuha, Paharpur wins the day and communal elements out to divide Bengal and India on religious lines be shown the door for ever.
First Published:
Oct. 23, 2020, 12:16 p.m.