MLA Meghanchdra calls for free and fair election in Saitu AC
Meghachandra was speaking during the election campaign of Congress candidate for Saitu, Lamtinthang Haokip, held at Kholep village of Kangpokpi district
---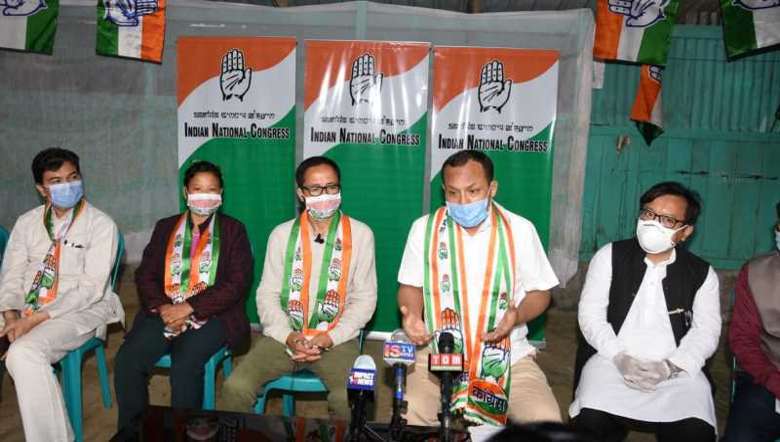 Alleging that external forces and anti-social elements were used in the past elections in Saitu assembly constituency to influence voters, Congress MLA Meghachandra on Tuesday appealed to the people of the constituency for a free and fair election in the upcoming assembly by-election.
Meghachandra was speaking during the election campaign of Congress candidate for Saitu, Lamtinthang Haokip, held at Kholep village of Kangpokpi district.
The Congress MLA said that Lamtinthang has a better vision for the constituency and can bring a dynamic change and development for the people.
He alleged that the BJP candidate and former MLA of the constituency Ngamthang Haokip only wishes for political power and that he has forgotten about the problems and sufferings of people in his constituency.
Lamtinthang Haokip said, "I am aware that I may face adversaries while contesting the election but I have decided to contest it because I want to see and bring a change in the constituency". Ngamthang Haokip resigned as MLA for his vested interest and abandoned the people of the constituency during the pandemic, he added.
For the past many years, he said his rival BJP candidate has failed to bring welfare for the youths, women and the aged people of the constituency.
Lamingthang Haokip further claimed that there has been no skill development programmes for the youths in the constituency and there are no visible changes in the constituency.
He also said that the youths should be empowered and guided in such a way that they learnt to be self-dependent.
Public meetings were also organised at Wangoi assembly constituency for the Congress candidate Salam Joy and another congress candidate Md. Azizul Haque Khan for Lilong assembly constituency.
First Published:
Oct. 21, 2020, 8:23 a.m.