Manipur: 107 healthcare workers of JNIMS test positive for COVID-19
A total of 14 doctors and two technicians of JNIMS tested positive for Covid-19 on Tuesday.
---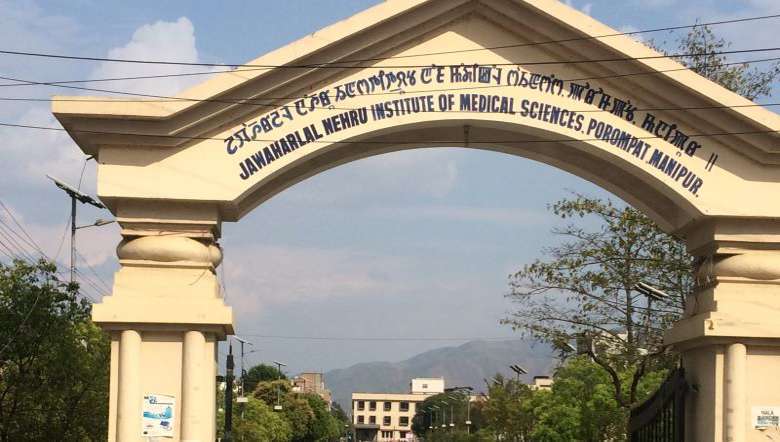 JNIMS Imphal (Photo: IFP)
---
As many as 16 doctors and staffs of Jawaharlal Institute of Medical Sciences (JNIMS) Imphal tested positive on Tuesday. Of the total positive cases, 14 are doctors and two technicians (OT).
With the 16 fresh cases reported on Tuesday, the cumulative number of positive cases among the doctors and staffs of JNIMS stands at 107, said highly placed sources.
On Tuesday, Prof. N. Kameshore Singh, Medical Superintendent incharge of JNIMS has ordered to take up immediate "Epidemiological Investigation and Contract Tracing" of positive cases inside JNIMS and identify those who will be required for testing and isolation.
Meanwhile, Chief Minister Biren Singh has called for a top-level emergency meeting to review the COVID-19 situation in the state on Thursday in view of the alarming rise in the positive cases and the increassing death toll which reached 121 on Tuesday. The number of Covid-19 positive cases in the state rose to 16,062 on Tuesday 
The chief minister has also written to the Central govenrment for reinforcement of lockdown in the state.
First Published:
Oct. 21, 2020, 12:49 a.m.