Mental health issues increasing among children during Covid pandemic
MCPCR to launch tele, video conference counselling for children
---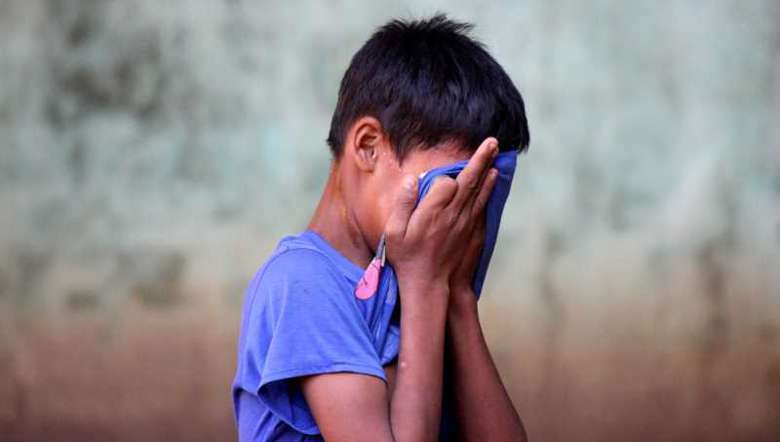 (Representational Image: Unsplash)
---
To help cope with the increasing mental health issue inflicted upon by the COVID-19 pandemic, the Manipur Commission for Protection of Child Rights (MCPCR) is in the process of opening tele and video conference counselling facilities for children.  
As everyone in the state are not fluent with the Manipuri language, counsellors who speak different major languages of the state will be made available, said MCPCR chairperson Ph Manibabu while speaking to the Imphal Free Press.
Manibabu said that the District Child Protection Unit has been giving counselling to children who are in need of care and protection by visiting the children at their houses for every child rights case lodged to the commission.
He pointed out that COVID-19 pandemic has affected children in different ways and many of them have developed unpleasant feelings and behaviour. Moreover, children with physical and mental disabilities are more vulnerable during this trying time, he said.
The tele and video conference counselling will help in providing psychological first-aid and emotional support to the children, Manibabu added.    
It is a well-established fact that children have unique vulnerabilities owing to specific needs and demands at different stages of growth till the time they reach adulthood.
There are several reports of children experiencing more psychological issues such as anxiety, fear, worry, depression, difficulty in sleeping and loss of appetite during the COVID-19 pandemic.
As the normal atmosphere is completely changed due to the lockdown, many children are changing their behaviour and are suffering from mental issues, clinical psychologist Paonam Thoibi told the Imphal Free Press.
So far, Thoibi has given counselling to around 100 minors during this COVID-19 pandemic through phone or by meeting them directly.
She said that tele-counselling is one of the fastest means for counselling, it is effective for suicide prevention as well, however face-to-face counselling is more effective as it is given after observation of the child background and the surrounding atmosphere, she said.
Thoibi stated that due to the fear of contracting the virus, children are restricted from playing together.
Moreover, Children of frontline workers or whose parents are COVID positive are socially stigmatised and people do not want to get close to them, she said.  
As parents and children are confined together in their houses, many parents started restricting the children in many activities they were doing in normal days. As such, it is not a surprise that the behaviour of children is changing during the pandemic and many are suffering from mental distress, said Thoibi.   
She further said that mobile addiction among the youths has increased to a certain extent during the lockdown with the beginning of online classes and since many youth remain idle, there is possibility that they will start using intoxicants.  
In the last month, the National Commission for Protection of Child Rights (NCPCR) along with India Co-Win Action Network (I-CAN) created a network of qualified and trained counsellors, psychologists and experts for providing toll free tele-counselling to children who need it during COVID-19 pandemic.
The toll free tele-counselling SAMVEDNA (Sensitising Action on Mental Health Vulnerability through Emotional Development and Necessary Acceptance) is available in the toll free no. 1800-121-2830 from Monday to Saturday during 10am till 1pm and 3:30pm till 8pm.
Presently, the counselling facility in Manipuri language is not yet available. However, officials said that the commission is working on keeping three counsellors who speak Manipuri language.
First Published:
Oct. 19, 2020, 9:42 p.m.