Manipur government adopts focussed-containment measures to stem Covid surge in state
In view of the rapidly spreading Covid crisis, the Biren Singh government has announced focussed-containment and micro measures.
---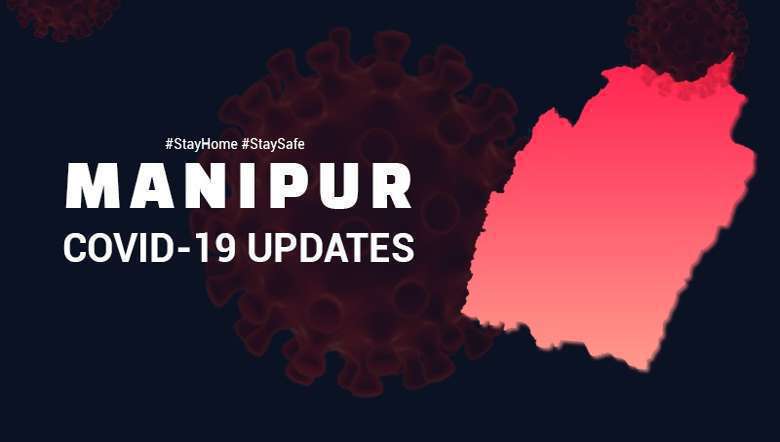 In an effort to stem the surge of Covid-19 in Manipur which has claimed 109 lives till date, the N Biren Singh government has announced a new strategy - focussed-containment plan,
Principal secretary of Health and Family Welfare, V Vumlunmang, said the new containment measure is adopted to put under control the rapid transmission of COVID-19 in hotspot areas. He was briefing to the speaking to the media on Friday at the conference hall of Old Secretariat, Imphal.
Vumlunmang said as a part of the current strategy to combat the COVID-19 pandemic in the unlock scenario, the government has expanded Covid Care Centre capacity to ensure enough beds for COVID patients. A new centre at Khuman Lampak has become fully functional from Friday, he said.
Dwelling into the 'focused containment' measures, Dr Somorjit Ningombam said initially the government will start mapping for COVID-19 hotspot in a district and identify certain areas where containment measures should be enforced.
Once an area is declared containment zone, movement of people in and out of the zone except will be strictly prohibited except for medical emergencies and supply of essential goods and services, he said adding that containment period can last upto 10 to 14 days.
Nevertheless, Dr Somorjit said that prior information will be given to the public before the announcement of the containment zone so that they can stock essential commodities.
Later in the evening, district commissioner of Imphal West N Praveen Singh declared some areas of Thangmeiband Assembly Constituencies as containment zones as part of 'focused containment' measures which will come into effect from 6 pm of October 17 until further orders.
As per the order, the restrictions include sealing of geographical area, restrictions in entry and exit of population from the containment area, closure of schools, offices, if any and banning public gathering of any type, banning vehicular movement in the area, initiating active surveillance of COVID-19 cases and compulsory use of 'Aarogya Setu' application by all the people staying within the containment area.
It also said that all individuals residing at the containment zone should wear face mask covering nose and mouth, maintain social distancing between and among the near and dear ones, wash hands with soap and water before touching face, mouth, nose and eyes, avoid frequent touching of face, eyes, nose and mouth, avoid eating together on the same plate, not to come out of home during the containment period and to contact control room no. 60099 18334/18003 453818 whenever any symptoms like fever, sore throat, shortness of breath and others developed.
The order also stated that the area lying within the radius of 150 metres beyond the containment zone is identified as buffer zone and some measures are being adopted in order to effectively break the chain of the transmission of the disease.
The measures are extensive surveillance of contact tracing of positive cases, reporting of clinically suspect cases on COVID-19 on real time basis, clinical management of confirmed cases and sensitisation of the local residents on personal hygiene, physical distancing and other preventive measures, it added.
 "Any person, institution or organisation found violating any of the containment measures shall be deemed to have committed an offence punishable under Section 188 of the Indian Penal Code, 1860," the order cautioned.   
As per the health department the positivity rate of COVID-19 is 4.5 percent and mortality rate is .7 percent in Manipur while the positivity rate for India is 7.5 percent and mortality rate is 1.5 percent.
Currently the government is conducting 2,000 to 3,000 COVID testing per day and Manipur has tested 90,000 persons per million populations which are above the national average.
The health department has also announced their plan to take up Serosurveillance in the state to combat the COVID-19 pandemic by studying its statistics.
First Published:
Oct. 16, 2020, 8:13 p.m.