Manipur government issues restrictions on heavy weight vehicles
The permissible GVW in the case of rigid trucks with two axle having six wheels will be restricted to 19 MT
---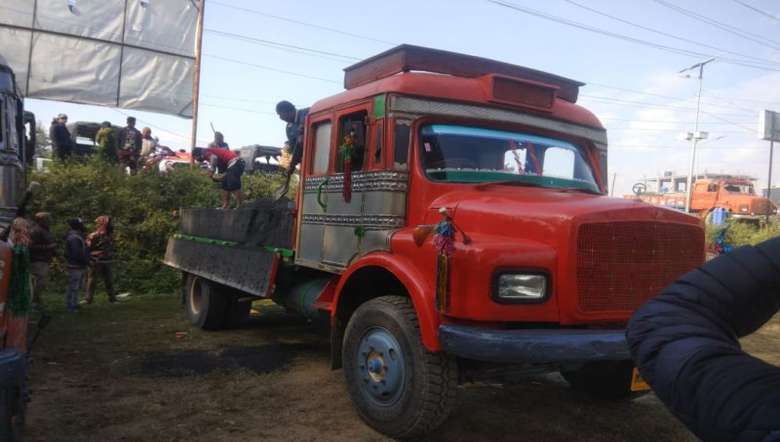 (PHOTO: IFP)
---
The Directorate of Transport, Government of Manipur has imposed restrictions on heavy weight vehicles in exercise of power conferred upon the State Transport Authority under Section 113(1) of the MV Act, 1988 which is amended from time to time and in compliance of the judgment orders passed by the High Court of Manipur on April 26, 2018 and May 16, 2018.
In an order issued by the Directorate of Transport, it said that maximum Gross Vehicle Weight (GVW) for rigid truck with three axle having 10 wheels or with four axle having 12 wheels or with vehicles with more axle such as tractor-semi articulated trailers (axle combination on tractor) and others which are classified with maximum self axle weight with permissible GVW will be restricted to 24 MT along Imphal-Jiribam Sector (NH-37) with immediate effect until further order.
The permissible GVW in the case of rigid trucks with two axle having six wheels will be restricted to 19 MT. It added.
It further stated that along the stretch of Imphal-Dimapur Sector (NH-2), the maximum GVW for rigid trucks with three or four axle and other vehicles with more axles such as semi-articulated vehicles like truck-trailer combination will be restricted to 25 MT with immediate effect until further order. The restriction of GVW with regard to rigid trucks with two axle should not exceed 19 MT in the case of six wheels and 25 MT in the case of puller tractors for hydraulic and pneumatic trailers, it added.
The order has been issued with approval of the chairman, State Transport Authority, Manipur (administrative secretary, Transport), it said.
First Published:
Oct. 10, 2020, 9:35 a.m.