School Education: Student performance vs infrastructure development
Education Minister Rajen needs to lay out the roadmap for developing government schools, so that it can be discussed.
---
By
Editor |
Updated on:
Oct. 11, 2020, 11:03 p.m.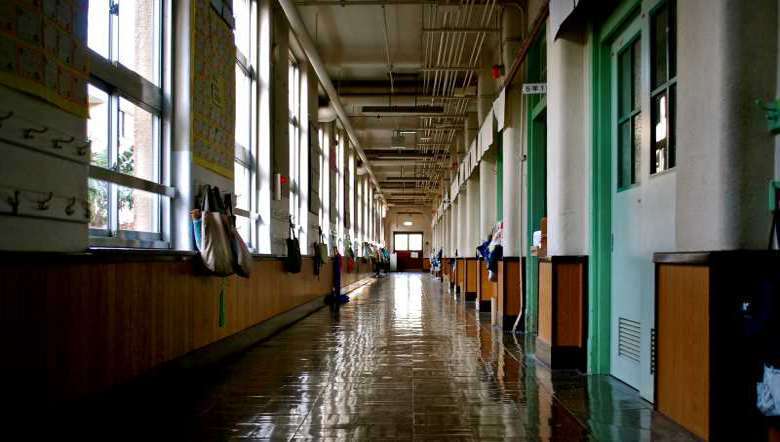 At least, it is good that ministers raises the right issues and discusses the ground reality and problems in their speeches. Whether they have the right remedy to solve the problems or not is altogether a different matter. Ministers have also a tendency of promising to do the right thing. Whether they put it into actual practice or not is another thing. Sometimes, it is like the cat promising not to drink the milk. But, the fault lies in us. We get leaders we deserve, as we are the ones who have elected them in the first place. The new Education Minister Sorokhaibam Rajen had recently laid bare his priority to develop government schools in order to attract parents to send their children to government schools. He mused as to why parents prefer private schools to government schools for the education of their children. The answer is simple. Private school management always make it a point to focus on performance of their students while ensuring that their teachers are not time servers like those in government schools. It would be insulting to suggest that Minister S Rajen does not understand this reality. Now, the question is what does he intend to do about it. What is going to be his roadmap for developing government schools and how does he intend to compete with the private school management and teachers, albeit with minimum pay. He needs to lay out the roadmap for developing government schools, so that it can be discussed.
Previous governments and ministers have tried to address the issue in their own way. A few have introduced the idea of model schools in the different districts, equipping the so-called model districts with new infrastructure and facilities and posting good teachers. Yet, it failed to garner the desired performance of students from these model schools while on the other hand it enriched favoured contractors who were entrusted with repairing and refurbishing the schools, and supplying new furniture besides other items. The new BJP led government introduced the 'School Fagathansi Mission' in a new form, but the focus was more on infrastructure development of the schools than academic performance.
What we would like to suggest here is constituting of an Education Commission composed of renowned educationists to study the situation and recommend new measures and policies to enhance the school education system, in the light of the new Education Policy announced by the Narendra Modi led government at the Centre. Ministers must shed the notion that they are all-knowing and they have the right solution on their fingertips, and must learn to rely on expert opinion which in this context would be the proposed Education Commission.  
The new Education minister also said that developing government schools will be his priority rather than promoting and transferring teachers. He was speaking at a reception programme organised by Directorate of State Council of Education Research and Training (SCERT) at multipurpose hall of SCERT, Imphal. Well, it is a promise made to be broken. Whatever be his intentions be, Education ministers are always harassed by MLAs regarding transfer and posting of teachers belonging to their constituencies. So, it remains to be seen whether he could live up to the pressure of the MLAs and adhere to a strict transfer and posting policy as decided by the government.
Anyway, we are at least relieved that, the new Education minister understands the role of the State Council of Educational Research and Training (SCERT) with regard to education reform. He had instructed SCERT officials to inspect DIET centres in the state and ensure that the teachers are trained properly, while asserting that SCERT has an important role to play in proper implementation of New Educational Policy in the state and to bring a better education system in the state.
-Editorial
First Published:
Oct. 10, 2020, 8:56 a.m.