Manipur government has spent over Rs 60 crore in tackling COVID-19 pandemic in the state: CM Biren
"The State Government still stands committed to spare no effort in tackling the pandemic".
---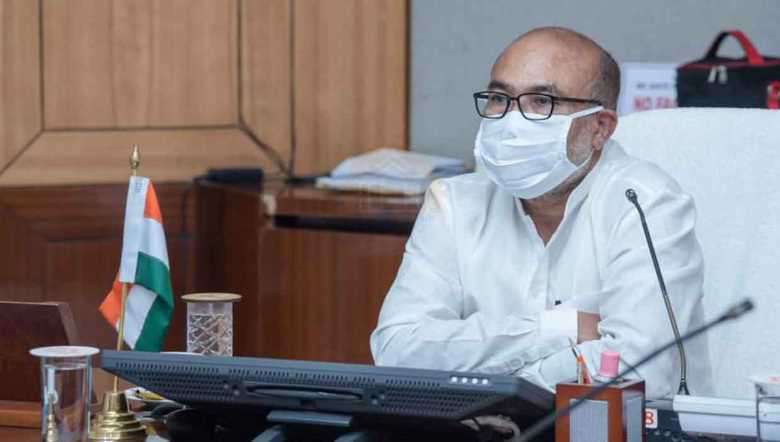 Manipur Chief Minister N Biren has said that the state government has spent over Rs. 60 crore in tackling COVID-19 till now and major expenses are incurred on COVID testing, expenses in setting up and operating quarantine centres, COVID Care Centres and handling of returnees among others.
"Inspite of resource constraints, the State Government still stands committed to spare no effort in tackling the pandemic," Biren said on Wednesday.
The chief minister also stated that over 600 COVID-19 positive patients have opted for home isolation successfully in Manipur. Based on the growing knowledge about the virus, Biren said that home isolation of COVID-19 positive persons is now an accepted protocol of the ministry of Health and Family Welfare and is adopted actively by many states and countries around the world.
Informing that 40,000 Rapid Antigen Tests kits for COVID-19 have arrived in Imphal on Wednesday, the chief minister urged the people of the state not to worry about shortage of COVID-19 testing kits. He also said that the government is thankful to healthcare workers, volunteers, community organisations, local leaders, police and others for their dedicated efforts.
The state government's efforts in the past some months have resulted in a low positivity rate, satisfactory recovery rate and low case fatality rate in Manipur stating that Biren said, adding it is likely that the number of COVID-19 cases may also rise. He also stated that the collective efforts of the public and the government have resulted in a low COVID-19 positivity rate of 4.77 per cent and it is far below the national average.
The government is aggrieved over the rising fatalities, but it is also a fact that the state's fatality rate of 0.64 per cent is lower than the national average and the state's testing achievement of 90,156 tests per million populations is also higher than the national average, said the chief minister.
Biren further said that the government and private hospitals have been advised to attend to symptomatic COVID and non-COVID patients as per protocol and ensure no denial of services to the sick.
First Published:
Oct. 8, 2020, 7:12 a.m.