Revoke order to collect tuition fees of school students: AMSU
HRD secretary, AMSU Bruce Pebam demanded the government to rescind the order before October 8.
---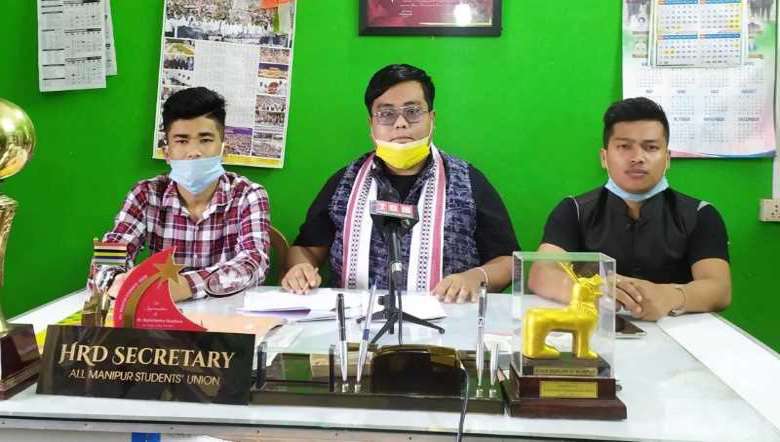 The All Manipur Students' Union (AMSU) has demanded the government to revoke the order of education (S) department that directed to collect 30 per cent of monthly payable fees from parents of students for the period of closure of schools, i.e. from April 2020.
Speaking to the media at its office on Tuesday, HRD secretary, AMSU Bruce Pebam demanded the government to rescind the order before October 8. He also warned of launching various forms of agitations if the demand is not fulfilled within the stipulated time.
Bruce said that many sections of the society and even former education minister have been repeatedly urging officially not to collect any kind of tuition fees from the students for the period where there are no normal classes from April till further notice.
"Re-issuing a very contradictory order by bypassing all earlier orders by department of education (S) on Tuesday is very unfortunate," he contended and expressed strong condemnations over the order.
While objecting the department order, the AMSU HRD secretary said, "issuing new order with the induction of new education minister is very unfortunate. Administration should be a continuous process and should not be affected by political instability. Is the government going to adopt new policies or programmes whenever there is change of ministers or chief minister".
As per the latest order, the department gave an approval to all the private and aided schools to collect 30 percent of monthly payable fees from the students starting April last. Besides this, it also directed to give 50 percent of monthly payable salary to teachers and staff, he stated. 
Bruce also warned that the union will not accept the order at any cost and is ready to fight if the government fail to revoke it before October 8. He maintained that the on-going pandemic has hit hard on education sector and various welfare organisations, civil voluntary organisations, concerned departments and ex-education minister have been intervening from time to time to find out a win-win solution that will not harm the teachers, school authority, parents and students.
On May 4, Manipur Commission for Protection of Child Rights (MCPCR) had issued an order not to collect tuition fees by private and aided schools for the lockdown period. 
The education (S) department on May 26 ordered all the schools to submit the detailed report of fee and pay structure of their respective schools. However, out of around 1200 total schools, nearly just 400 schools submitted the details. 
On June 20, the department had directed not to collect any fees from students but to give some amount of remuneration for teachers based on the strength of the students of their respective schools, Bruce pointed out.
First Published:
Oct. 6, 2020, 8:54 p.m.