Whistling Teal released on World Animal Day 2020
The wild bird was released during the 66th Wildlife Week
---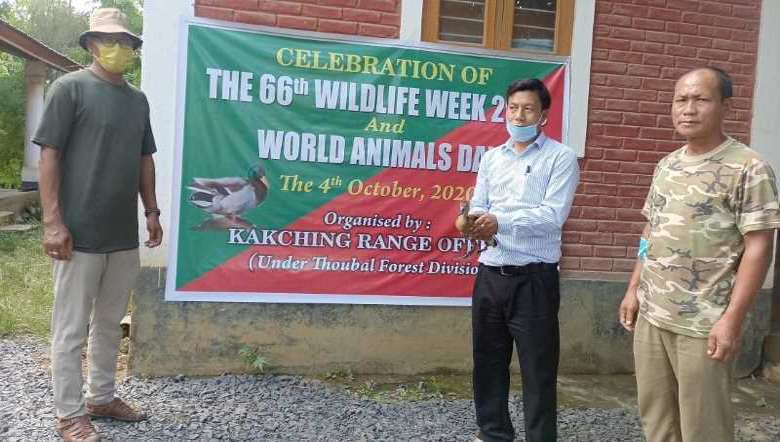 As a part of the Wildlife Week celebration and World Animal Day 2020 that falls on October 4, a rare female duck species locally known as Tingri and Whistling Teal in English was released to its natural habitat by the staff of Kakching Range Office on Sunday.
The bird was rescued and handed over by Naorem Mohendro of Kakching Turel Wangma.
Range forest officer of Kakching, N Munal Meitei said that the bird has been released during 66th Wildlife Week which is celebrated throughout the country from October 2 to October 8 every year and again World Animal Day falls on the day which is observed across the globe since 1929 to raise awareness for welfare of animals.
He further briefed that World Animal day reminds people to respect animals and give regard to all kinds of living beings. Even though every religion and faith teaches humans to love animals and recognise the value of wildlife, unfortunately cruelty to animals is everywhere these days, he added.
Munal Meitei has appealed to the public to save animals which are the greatest gifts of nature to humans and make the earth more beautiful.
 
First Published:
Oct. 5, 2020, 8:12 a.m.