Campaigning in Covid times
In the internet era with several avenues of social media available online, there is every possibility of physical campaigning being replaced by online campaigning in a few years from now.
---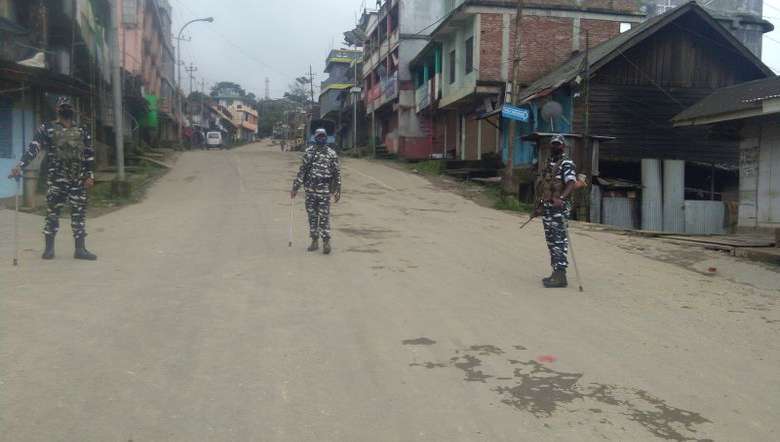 Representational image (PHOTO: ifp)
---
While we wait for the Election Commission of India to take a decision on the state government's special request to add three more assembly constituencies of Singhat, Wangoi and Saitu in the November 7 by-elections, it has become pertinent to discuss the aspect of campaigning by candidates and public access to such campaign activities for the two constituencies of Lilong and Wangjing-Tentha, where by-elections have already been announced. In the model code of conduct announced by the Election Commission, certain broad guidelines have been laid out.
The Election Commission is confident of organising the election amidst the scare of the pandemic. In an interview, the Chief Election Commissioner had said that the Election Commission has been conducting elections amid varied circumstances since its inception. He cited the recent Rajya Sabha elections, where its ability to conduct polls amid a pandemic got tested. Though the scale was smaller, the new standard operating procedures (SOPs) are being laid down. And they are fine-tuning logistics and requirements for the forthcoming elections also. But campaigning for either general elections or by-elections would certainly bring into the picture rallies and gatherings. Here also, the Commission has said that it will ensure SOPs are followed. During campaign, political parties will have to ensure that safety guidelines issued by the National Disaster Management Authority (NDMA) are strictly adhered to. Any violation would be deemed an offence under the Disaster Management Act.
The Commission has laid down guidelines for door-to-door campaign, roadshows and election meetings. The guidelines say, door-to-door campaign shall be restricted to only a group of 5 persons including candidates, excluding security personnel. In roadshows, the convoy of vehicles should be broken after every 5 vehicles instead of 10 vehicles excluding the security vehicles. The interval between two sets of a convoy of vehicles should be half an hour instead of a gap of 100 meters.
Public gatherings and rallies may be conducted subject to adherence to extant COVID-19 guidelines.
For this, the Commission has fixed the responsibility of ensuring the adherence to the District Election Officers. They have been instructed to identify dedicated grounds for public gathering with clearly marked entry and exit points, in advance and put markers to ensure social distancing norms by the attendees and the limit of attendees as prescribed by the State Disaster Management Authority for public gatherings. Also, the political parties and candidates concerned should ensure that all COVID-19 related requirement like face masks, sanitizers, thermal scanning etc. are fulfilled during each of these activities.
We sincerely pray that these new guidelines work and adhered to by all the stakeholders. But, we must remember that violations of the model code of conduct has been more of a norm in the past elections. Candidates and their election managers must have already started to put their heads together on crafting new ways and means to side-step the guidelines. For them, getting elected by any means available is the ultimate goal and they will be unmindful of the guidelines most of the time. So, why not we look beyond the traditional campaign style as practiced in the past by political parties and candidates. Following the pandemic, virtual rallies have already arrived. In the internet era with several avenues of social media available online, there is every possibility of physical campaigning being replaced by online campaigning in a few years from now. Many political parties have already increased their presence in the social media to woo the general public. So, why not we think of introducing Commission-monitored debates between political parties and candidates through the various mediums of the social media. Like air-time given to political parties in DDK and AIR during elections, such an initiative through social media could be introduced.
First Published:
Oct. 3, 2020, 12:18 a.m.