Manipur government must open Khwairamband market if by-election is safe to conduct: Joykisan
Two assembly constituencies, Lilong and Wangjing-Tentha, will have by-election to fill up the vacant seats on November 7.
---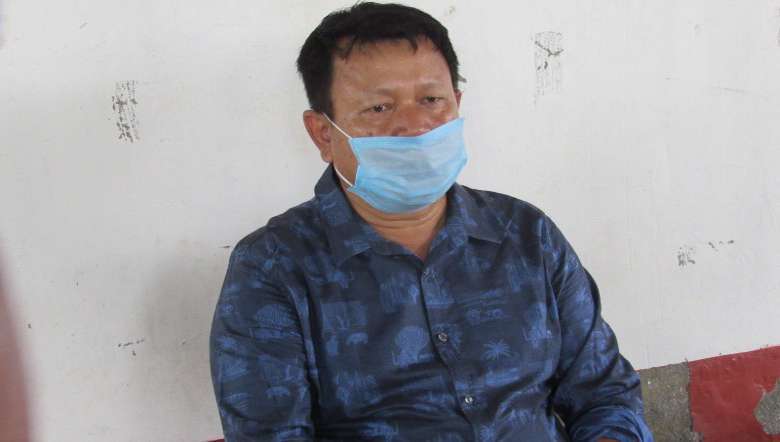 Congress MLA Kh Joykisan briefing the media (PHOTO: IFP)
---
Manipur government should allow opening of the three Ima Markets in Khwairamband as Election Commission of India (ECI) has already announced to conduct by-election for two assembly constituencies on November 7, congress MLA, Kh Joykisan said on Thursday. 
The Congress MLA said that according to the notification issued by ECI, two assembly constituencies, Lilong and Wangjing-Tentha, will have by-election to fill up the vacant seats on November 7. 
Issuing of such notification shows that public gathering is allowed, which could be a factor for increasing COVID-19 infection, he stated.
Joykisan stressed that a separate standard operating procedure (SOP) should be issued for conducting election campaign. 
"There would be mass gathering in order to show political strength during the election campaign. With the mass gathering, the local transmission which is on the verge will escalate into community transmission," said Joykishan.
"As ECI has allowed conducting by-election, the state government should allow opening of three Khwairamband Ima Markets with proper guidelines for selling things. If the government will work on opening of the markets, I can take part in making the requisite guidelines," he stated.
He further said that with the beginning of unlock 5.0, various functionaries will be allowed to resume their work and even schools and educational institutes have been allowed to open. 
As such, the government should take necessary precautions before Manipur witness community transmission, he added.
While noting that price of essential commodities have skyrocketed with the outbreak of COVID-19, he continued that the new consumers affairs, food and public distribution (CAF and PD) minister should take up initiatives to control the price hike in order to "live with Covid". 
Further saying that most people are living in fear psychosis of COVID-19 infection, Joykisan said that mass testing is required to ease the fear. 
Responsibility of mass COVID-19 test should be given to the concerned MLAs or also to other stakeholders like civil bodies, he said. 
He also urged the government to increase the number of beds in Covid care centres to root out COVID-19 from Manipur.
First Published:
Oct. 1, 2020, 11:41 p.m.