Manipur COVID-19 confirmed tally nears 11000; death toll 67
A 41-year-old-man from Thoubal and 58-year-old man from Imphal died at Shija Hospital in a span of a day.
---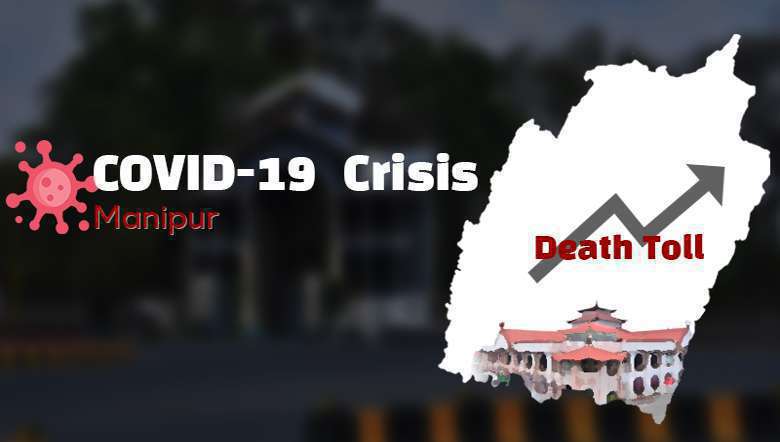 Manipur COVID-19 confirmed tally neared 11,000 as 136 more persons, including 31 Central Armed Police Force (CAP) personnel, were confirmed positive for the novel coronavirus and the death toll rose to 67 after two more persons died in at Shija Hospital on in a span of 24 hours, official sources said.
The total number of COVID-19 confirmed cases in Manipur is now 10,983, including 2,456 active cases and 8,460 recovered cases. 
The new positive cases among the general population include 61 from Imphal West, 60 from Imphal East, 23 from Noney, 19 from Thoubal, 12 from Tamenglong, 10 from Chandel, five each from Churachandpur and Jiribam, four each from Bishnupur and Senapati and three from Tengnoupal. Only seven persons - one from Churachandpur, three from Thoubal, two from Senapati and one from Imphal east - are returnees from other states while the rest are locals without significant travel history, a release by the COVID-19 Common Control Room state.
The new COVID-19 positive cases are being shifted to COVID Care facilities. All necessary medical precautionary measures like containment and contact tracing are in place, it added. 
The state reported two more COVID-19 deaths in a span of a day as 41-year-old-man from Thoubal and 58-year-old man from Imphal died at Shija Hospital, pushing the total toll to 67. A total of 421 more patients were discharged on Wednesday. 
The cumulative number of home isolation cases so far is 596 - 335 active cases and 261 discharged cases, the state health department stated. 
The state health department further stated that asymptomatic positive persons would be discharged from Covid Care Centre (CCC) after 10 days as per the state SOP dated 17/9/2020. No retest will be done before discharge and positive persons will self isolate at home for another seven day and self monitor his/her health, it stated.
In case of emergency, the public can call Psychological Support Helpline Number 8787457035, 9402751364, 7629943596; Hospitalisation Helpline Toll-Free Number 18001032015 and Helpline Covid-19 Common Control Room Number - 18003453818 which are available 24x7, according to the state health department.
"If you were in contact with a positive person, isolate immediately. Contact Covid control room or CMO for testing. Together we can break the COVID chain," the health department stated.
The public can also avail online teleconsultation by government doctors from home between 10 am and 3 pm every day except Sunday by downloading 'eSanjeevaniOPD' app at Google Play Store or by visiting the website 'www.esanjeevani.opd.in'.
First Published:
Sept. 30, 2020, 6:23 p.m.