Combat Covid: An effective total lockdown is the need of the hour
LETTER to the EDITOR: Prevent or Contain the disease
---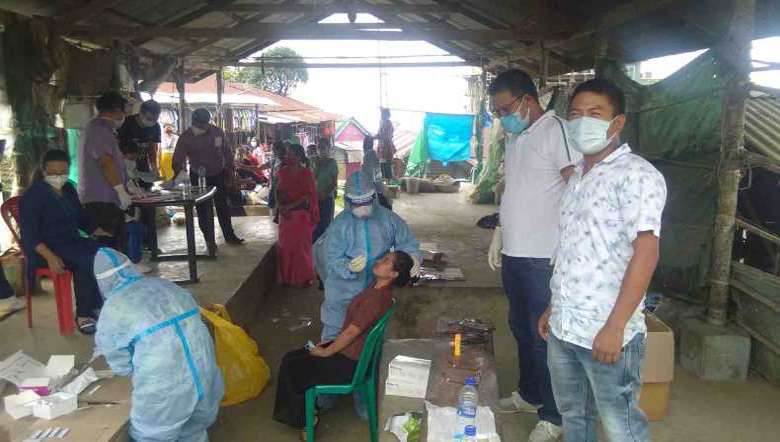 (PHOTO: IFP)
---
Letter to the Editor
What the state government dreaded to pronounce as 'Community Transmission' of Covid 19 pandemic is already doing its round in many districts of Manipur. It's happening now.
Some experts have said that we must learn to live with Covid 19. That is a good statement. However for the poor citizens of all districts that is quite an impossibility. Because if one of the family members is infected, it would cost the whole family dearly. If 100 families have patients it is going to cost more. If 500 families have them, it is going to cost the whole district dearly.
Unless the district administration or higher authority has the guts to keep sending out frontline workers for many years, things can continue in the like manner as one of these days. But it will be a better option to "PREVENT' or contain the disease before it is full blown than to 'pacify' it after it is already done. Why should we wait for the pandemic to be full blown and then run after to cure it.
Therefore, another Total Lockdown in Manipur is the need of the hour today. During this lockdown every household should follow the SOP, and go extra mile by themselves in the fight against this pandemic. While following every SOP given by the Government, let every household consume the essential nutrients (which the concern Task Force have not given out any guideline on these yet), let every household and their members perform 'warm/hot water steaming', consume locally available fruits or herbs. A memorandum from the District Administration to the general public in this regard may be enough to arrest the Covid early.
Other things can wait, but not life.
Jimmy Pamei | Tamenglong
First Published:
Sept. 30, 2020, 8:10 a.m.