Manipur: Election Commission announces by-elections in Lilong, Wangjing Tentha
The Election Commission has scheduled November 7, 2020 as election date for the two assembly constituencies in Thoubal district of Manipur.
---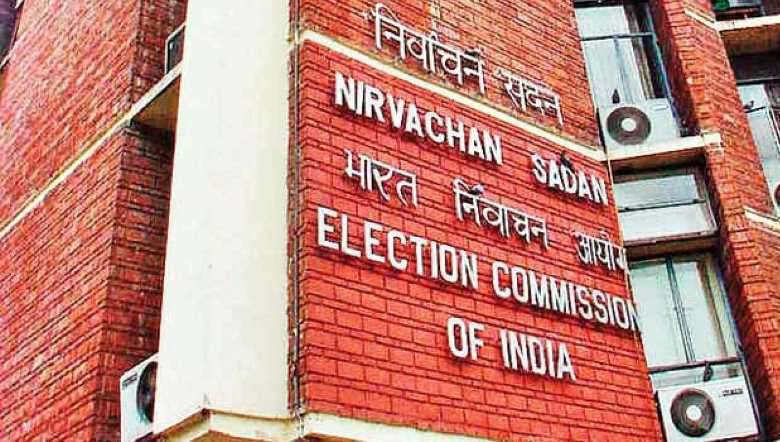 The Election Commission of India has decided to hold by-elections to fill vacancies in one Parliamentary Constituency of Bihar and 56 Assembly Constituencies in Legislative Assemblies of various states, including Manipur and Nagaland in the Northeast. In Manipur, by-elections will be held on November 7, 2020 in 30-Lilong and 34-Wangjing Tentha assembly constituencies of Thoubal district, while in Nagaland, by-elections will be held on November 3 in 14-Southern Angami-I (ST) and 60-Pungro-Kiphire (ST), the Election Comission stated.
The last date for nomination of Manipur poll candidates is fixed on October 20  and the last date for withdrawal of candidates is October 23, 2020, while the date of vote counting is scheduled on November 10, the release stated, adding that the elections in the state should wrap up on November 12, the EC stated in a release.
In view of it, the election code of conduct has come into immediate effect in entire Thoubal district from Tuesday. "All intending candidates and political parties, and all stakeholders concerned are, therefore, directed to comply strictly with the model code of conduct with immediate effect until the election process is completed,"  Manipur Chief Electoral Officer PK Singh stated in a release on Tuesday. 
Meanwhile, the ECI stated that the election dates have been scheduled for the states after taking into consideration various factors like local festivals, weather conditions, movement of forces and pandemic. It also said adequate numbers of EVMs and VVPATs have been made available for the aforementioned by-elections. Other election order includes the following:
IDENTIFICATION OF VOTERS
In continuance of the existing practice, the voter's identification shall be mandatory in the aforementioned elections at the time of poll. Electoral Photo Identity cards (EPIC) shall be the main document of identification of a voter. However, in order to ensure that no voter is deprived of his/her franchise, if his/her name figures in the electoral rolls, following alternate identity documents are also prescribed: Aadhar Card, MNREGA Job Card, PAN Card, Passbooks with photograph issued by Bank/Post Office. Health Insurance Smart Card issued under the scheme of Ministry of Labour, Driving License Passport, Service Identity Cards with photograph issued to employees by Smart Card issued by RGI under NPR, Pension document with photograph and Official identity cards issued to MPs/MLAs/MLCs.
MODEL CODE OF CONDUCT
Model code of conduct shall come into force with immediate effect in the district(s) in which the whole or any part of the Assembly constituency going for election is included, subject to partial modification as issued vide Commission' s instruction No. 437/6/1NST/2016-CCS, dated June 29, 2017 (available on the commission's website). The Model code of conduct shall be applicable to all candidates, political parties and the state Government concerned. Model code of conduct shall be applicable to the Union Government also.
All instructions concerning publicity of criminal antecedents by the concerned candidates and the related political parties, who select them, as directed vide letter no. 3/4/2020/SDR/Vol.III dated 6 March 2020 and letter no. 3/4/2019/SDR/Vol.IV dated 16 September 2020 shall be followed in these elections.
Other instructions including postal ballot facilities to senior citizen (above 80 years of age) and PwD electors; election expenditure management etc. shall be applicable to the aforementioned by-elections.
COVID-19 Guidelines to be followed by all during by-elections
In view of the spread of COVID-19 in the country, the Commission on August 21, 2020 issued broad guidelines, which is to be followed strictly during the conduct of election.
1. Every person shall wear face mask during every election related activity.
2. At the entry of hall/ room/ premises used for election purposes: (a) Thermal Scanning of all persons shall be carried out; (b) Sanitizer, soap and water shall be made available.
3. Social distancing shall be maintained as per the extant COVID-19 guidelines of the State Govt. and Ministry of Home Affairs.
4. As far as practicable, large halls should be identified and utilized to ensure social distancing norms
5. Adequate number of vehicles shall be mobilized for movement of polling personnel, security personnel to ensure compliance of COVID-19 guidelines.
Nodal Health Officer
Nodal Health Officer shall be designated for the State, the District and the Assembly Constituency to oversee COVID-19 related arrangements and, preventive measures during entire electoral process.
EVMs/VVPATs
1. First and Second randomization and preparation of EVMs/VVPATs shall be done in large halls.
2. Sanitizers shall be provided in sufficient quantity for use during the process.
3. Gloves shall be made available to each official handling EVM/VVPAT.
Training and capacity Building
1. As far as practicable, training of election officials will be organized in decentralized manner at large halls.
2. Training for election officials may be organized through online mode.
3. All PPTs, training materials, relevant documents, topic wise video clips, question papers for self-assessment may be uploaded in app/ portal so that any election official can access it as per requirement.
4. Sufficient number of Polling/Counting/Poll related staffs shall also be kept in reserve by DEO/RO, to replace in case any polling personnel displays COVlD-l9 symptoms.
Nomination Process: Additional options to facilitate online mode:
1. Nomination form will also be available online on the website of CEO/DEO. An intending candidate may fill in it online and its print may be taken for submitting before the Returning Officer as specified in Form-1 (Rule-3 of Conduct of Election Rules 1961).
2 Affidavit may also be filled in online on the website of CEO/DEO and its print can be taken and after notarization it may be submitted along with the nomination form before the Returning Officer.
First Published:
Sept. 29, 2020, 4:06 p.m.