PMGSY Row: Anyway, whose fault is it?
Out of 501 sanctioned works of PMGSY which are pending as on date, 120 works still remained un-awarded in Manipur.
---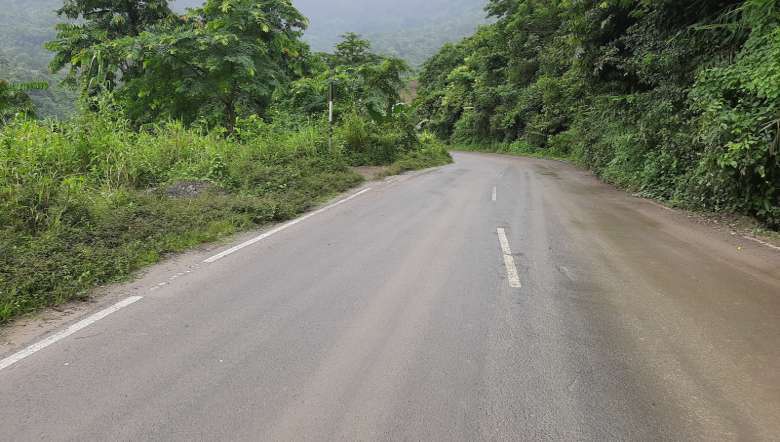 Representational image (PHOTO: IFP- Guihiamliu Riamei)
---
It is not all his fault that the state government got a stern warning from the ministry for a large number of pending PMGSY works. He has been entrusted with so many important portfolios, that too some major engineering departments and to keep up with the pressure of so many responsibilities he has been running from pillar to post to keep himself updated. To others, handling a single Engineering department keeps them constantly occupied on the job. But, the Right Honourable Minister Thongam Bishwajit Singh is entrusted with three Engineering departments of Works, Power and Rural Engineering Department of Manipur State Rural Roads Development Agency besides Commerce & Industries, a major department and a few other minor departments, that too, to a first time minister. Yes, we understand that, the move was to compensate for his loss in the Chief Minister's race to the present incumbent N Biren Singh, a new entrant. But, he was also not so old a Karyakata. He joined BJP just before the 2015 by-election after he resigned from All India Trinamool Congress along with Kh Joykishan of Thangmeiband constituency. So, both the BJP central leadership and the Chief Minister is at fault for putting such an onerous task on him. Besides, he is always busy listening to the discontented lot in BJP. It was like over-compensating and the pressure of handling so many important portfolios is beginning to show.
According to the most recent ministry missive, out of 501 sanctioned works of PMGSY which are pending as on date, 120 works still remained un-awarded of which the official explanation is because of various pending cases relating to NIT or work orders of Rural Engineering Department (RED), the implementing agency. Of these 501 works, 414 are road works while 87 are bridges. Out of these, 86 road works and 34 bridges still remained un-awarded, which includes sanctioned works for PMGSY-I also. As per official records, the number of pending is 359 road works of 3459 kms and 86 bridges in PMGSY-I and 55 road works of 325 kms and 1 bridge in PMGSY-II. And, the timeline for completion of PMGSY-I works was March, 2019 while the timeline for PMGSY-II was March, 2020. Now, the Ministry has decided that all works which were sanctioned before April 1, 2020 and remained un-awarded by December 2020 will be dropped from the list of sanctioned works of PMGSY and no expenditure will be allowed on them from PMGSY funds, and that the states will have to fund these works from their own resources. It has reached such a stage that, the present status of the sanctioned works is going to make the state ineligible for further release of central funds.
So, the people of the state is the ultimate loser but for inefficiency and poor management of the department. Manipur State Rural Roads Development Agency (MSRRDA) was set up in the year 2004-05 to implement Pradhan Mantri Gram Sadak Yojana (PMGSY) which includes Bharat Nirman (BN) and Border Area Development Programme (BADP) in Manipur State. Now, it needs a proper inquiry as to how it got caught up in so many legal wrangles that it is affecting the progress of development of roads and bridges in the rural areas. Something is seriously wrong and responsibility has to be fixed.
First Published:
Sept. 28, 2020, 1:34 p.m.