Rapid rise in coronavirus cases without travel history points to critical stage of pandemic in Manipur: Covid Task force
Manipur: A mass awareness programme on COVID-19 was held on Tuesday at various parts of the valley districts.
---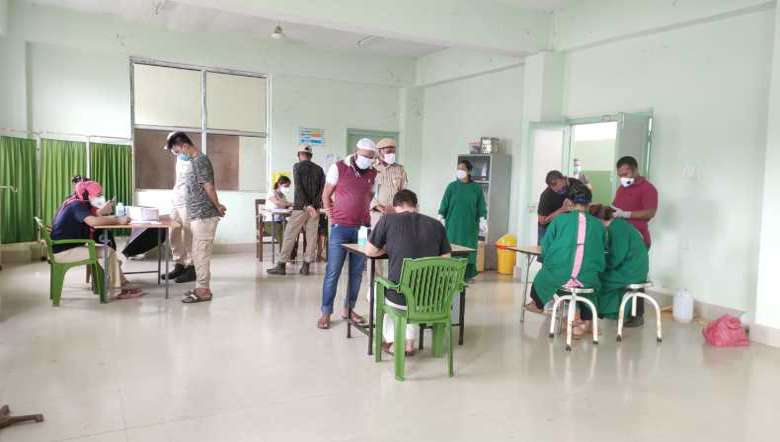 (PHOTO: IFP)
---
A mass awareness programme on COVID-19 was held on Tuesday at various parts of the valley districts. It was jointly organised by Peoples' Task Force for COVID-19; Indian Red Cross Society, Manipur State Branch; Indian Medical Association, State Branch and Association of Healthcare Providers of India, Manipur Chapter.
A release issued by publicity and propaganda in-charge of the task force, M Angamba said that rapid increase in COVID-19 positive cases among people with no travel history shows that the pandemic has reached a critical stage.
As the virus has started spreading to the level of community transmission, it is a must for everyone to extend cooperation starting from the individual level by following the standard operating procedure (SOP) given by the government for combating COVID-19, it said.
It also stated that maintaining social distance, washing hands with soap frequently and wearing a face mask is the main antidote to prevent COVID-19 as of now.
Regarding the graduation examination of 6th semester students under Manipur University which is scheduled to be conducted from September 23, it appealed to the authorities of the colleges to strictly follow the SOP while conducting the examination.
It added that similar awareness programmes on COVID-19 will be held in different localities, villages, crowded areas among others.
Do Not Miss Top News of the day
Manipur private schools' associations resolve to reopen schools from October
CM Biren returns to Imphal amid speculations of cabinet reshuffle
Arambam Ranjan Killing: Irate mob tries to burn down house of accused
COCOMI reiterates stand on Manipur integrity, submits memorandum …
Left parties call for protests against anti-farmer legislations, …
First Published:
Sept. 23, 2020, 9:21 a.m.