Manipur government slammed over shortage of medical staff in Jiribam hospital
AJUCA vice-president M Premchandra told the media that the association had apprised the authority concerned to look into the matter several times
---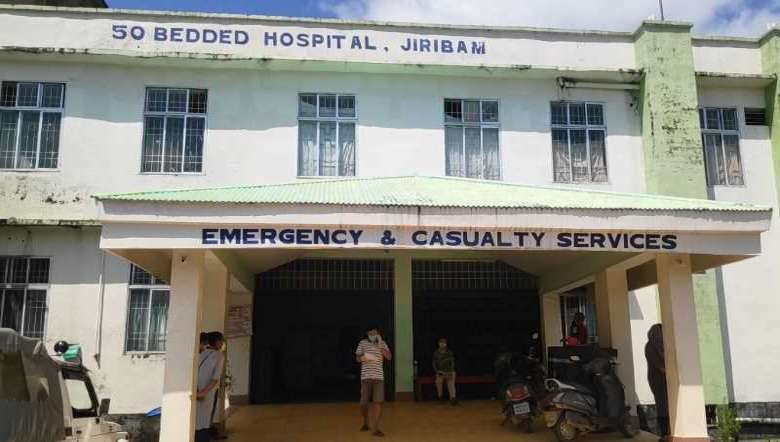 The All Jiribam United Clubs Association (AJUCA) expressed its discontentment on the state government's inaction on the shortages of doctors and medical staff in the 50-bedded hospital at Uchathol of Jiribam district, Manipur.
AJUCA vice-president M Premchandra told the media that the association had apprised the authority concerned to look into the matter several times but there has been no response. There are shortages of technicians of x-ray and ultrasound in the hospital and it has been reported that some doctors, medical staff and technicians were sent but they had never joined the hospital, he added.
Premchandra continued that a gynaecologist was transferred to join the hospital but without any prior notice the doctor was transferred again to another district. The situation in the hospital is highly unacceptable and the government is ignoring the plight of the public are solely relying on the hospital ranging from treatment to any medical test in the crucial time of pandemic, he lamented.
"Due to COVID-19 crisis, the people of Jiribam are in a condition that they cannot even go to the neighbouring state, Assam for medical test or treatment. In this situation, should the people go to Silchar just for an ultrasound scan?" questioned Premchandra.
Premchandra further said that if there is any complaint for shortages of doctors or staff in other districts, the government rapidly acts on the issue but there is no such case when it comes to Jiribam district.
AJUCA has appealed to the concerned minister and department to look into matters at the earliest and bring a solution to end the hardship faced by the people of the district.
First Published:
Sept. 22, 2020, 7:23 a.m.