Manipur students urge government to allot Imphal as entrance test centre for admission to Hyderabad University
The entrance exam for admission to the university for the academic session 2020-2021 is starting from September 23.
---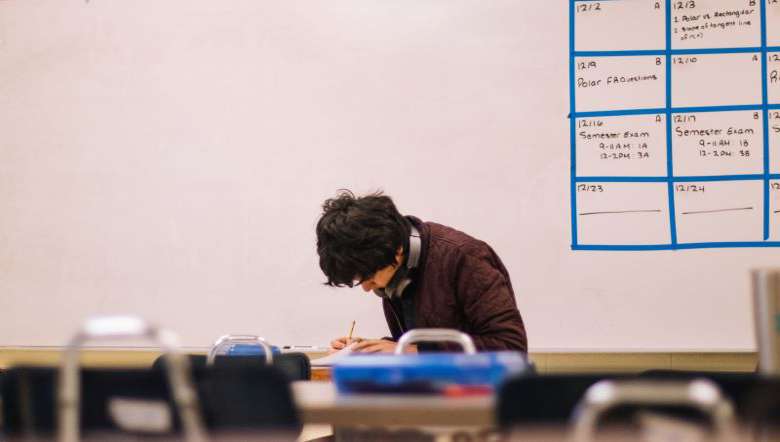 (Representational Image: Pexels)
---
Manipuri students studying in the Hyderabad University have strongly opposed cancellation of centre for the entrance exam of the University of Hyderabad (UoH) in Imphal without any reason. The students have mounted pressure on the education minister and authority concerned to look into the matter at the earliest to deliver justice and fairness to the aspiring students from Manipur.
A release issued from University of Hyderabad Manipuri Students, has stated that the entrance exam for admission into the university for the academic session 2020-2021 is starting from September 23. However, the test centre allotted in Imphal has been cancelled suddenly without any reason, it contended.
Drawing the attention of the minister and authority concerned in the said issue, the release stated that because of the pandemic, a test centre for Manipur is needed more than ever. The state government should initiate steps for arranging the test centre in Imphal, it demanded.
While saying that many students from Manipur who had opted for Imphal as the test centre have to either go to Dimapur or Guwahati to write the said exam, it stated, "It is unimaginable to go to another state during this pandemic. They are left with no choice but to give up the writing the exam."
The release also pointed out that all the other states in India have one or more test centres. As such, cancelling the test centre of Imphal is just an act of injustice and is unfair to the students of Manipur aspiring for higher education, it lamented.
UoH is among the top 10 central universities in India and many students from Manipur apply for admission into this varsity every year. Since 2016, the university has been allotting test centre in Imphal in an attempt to give fair chances to all applicants irrespective of which states they are from, it added.
It maintained that Manipur has only one central university and it can accommodate only a few students out of thousands passing out every year. It went on to say that many of them opt for UoH because of its calm surrounding and comparatively better suited environment for the Northeast people in terms of racial discrimination that they face in the mainland India
First Published:
Sept. 21, 2020, 10:23 a.m.