Local transmission of COVID-19 begins in Tamenglong
Now, COVID positive cases in Tamenglong district has surged up to 353 while 330 patients have recovered and released from COVID Care Centre
---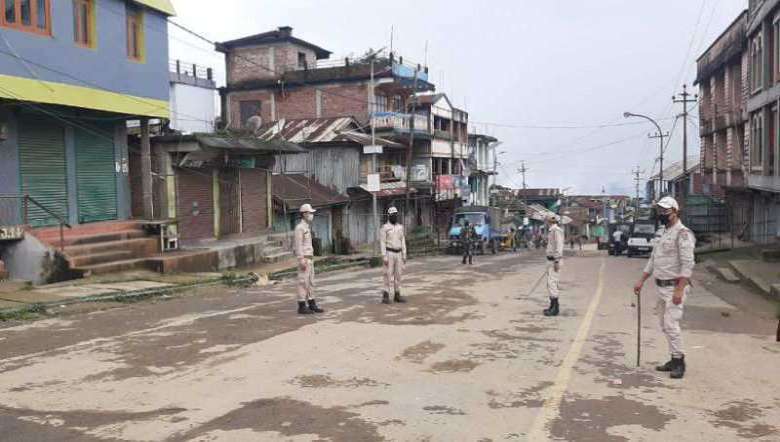 Local transmission of COVID-19 has begun in Tamenglong district headquarters over past few days and the situation has worsened as many people are reluctant to follow the SOPs.
Recently, nine persons without travel history including pharmacists, barbers, shopkeepers, staff of the flu clinic at Tamenglong district hospital and others were tested positive for COVID-19. However the health department is yet to declare the community transmission of COVID-19 in the district.
Now, COVID positive cases in Tamenglong district has surged up to 353 while 330 patients have recovered and released from COVID Care Centre Tamenglong. The total number of positive cases is likely to increase as close contacts of COVID-19 are still being traced and collection of samples continues till the filling of this report.
Meanwhile, deputy commissioner of Tamenglong, Armstrong Pame on late Saturday night declared Medical Gate Colony and Youth Hostel Complex Ward no.1 Utopia area as containment zones following the detection of eight persons in the past 24 hours who have no significant travel history from within various parts of Tamenglong district.
He said that all possible contact tracing is being done and will continue so as to detect any further suspected cases in the days to come.
"Considering the difficulties involved in contact tracing, all possible close contacts of those positive persons are requested to come forward and get themselves tested, which shall be done free of cost for Rapid Antigen Test and for symptomatic cases, further confirmatory test shall be carried out like TrueNAT tests," said Pame.
The deputy commissioner also ordered for closure of all commercial activities in the area, offices, school activities and public gathering of all forms, and stated entry and exit of any person are under active surveillance.
"Any person(s)/institution(s)/organisation(s) found violating any of the containment measures shall be deemed to have committed an offence punishable under Section 188 of the Indian penal code, 1860 and the Disaster Management Act, 2005," said Pame.
First Published:
Sept. 21, 2020, 2:33 a.m.