KCP appeals people to wear black badge as rejection to Manipur Merger Agreement
The KCP and its supporters in Manipur wear black badges on September 21 every year as a symbol of national rejection of the controversial Manipur Merger Agreement, 1949.
---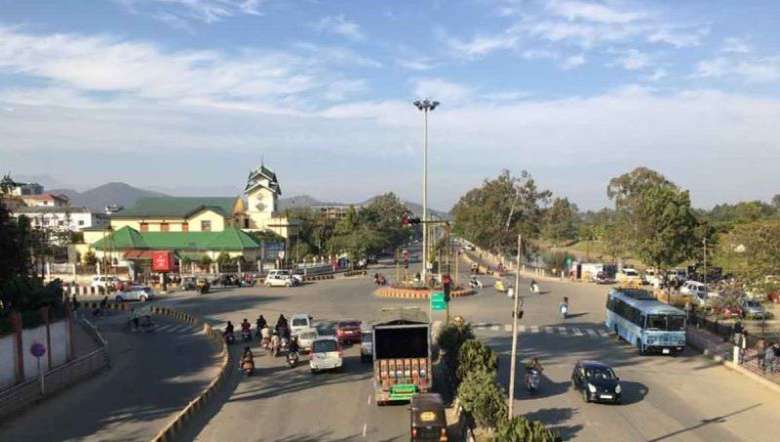 (PHOTO: IFP)
---
The Kangleipak Communist Party (KCP) has appealed to the masses of Manipur to wear a black badge on September 21 every year as a symbol of national rejection of the controversial Manipur Merger Agreement, 1949.
"As September 21 approaches, it is very important for the people of Kangleipak (Manipur) to refresh the history of the union of India's annexation of Manipur/Kangleipak under the guise of merger... Ever since Kangleipak was robbed of sovereignty through the so-called Manipur Merger Agreement 1949, which had been signed under duress by the then King of Manipur, who had already handed over his sovereign powers to the democratically elected council of ministers and had, therefore, become something of a ceremonial head of state following the adoption of the Manipur Constitution Act 1947, the colonial Government of India has been systematically trying to reduce the indigenous population of Kangleipak to a mere minority in our land," the outfit said in a release.
It further contended that India is fully aware that annexation of Kangleipak cannot be considered complete until the indigenous population are overrun by Indian expatriates and migrants.
"It is definitely going to be even more challenging for the indigenous population of Kangleipak to maintain predominance in our own land with India being fast converted into what is called the Hindu Rashtra in the wake of the repeated electoral victories of the extremely chauvinistic Hindutva forces," it added.
It also stated that the present extreme-right dispensation of India will not shy away from resorting to any tactics and strategies, no matter how risky they may actually be, just to achieve its designs, irrespective of agreements and guarantees, constitutional or otherwise.
"The abrogation of Article 370, which guaranteed greater autonomy to the state of Jammu and Kashmir, is but one example of how unreliable and ruthless the present dispensation of India can be," it said adding that there is no certainty that it will not bring in policies detrimental to the existence of the indigenous peoples of North East/WESEA though it may claim to have a soft spot for the Northeast as a whole, most probably because of electoral considerations.
"The people of Kangleipak, and by extension, the WESEA must always remain prepared to fight back against any destructive Indian policies but with greater tenacity and gut," it stated.
"Despite being aware of the fact that the multiplicity of the different armed groups does not reflect well on any of us and all having the same central objective, none of us seems interested in bringing about a seamless unification of all," it pointed out and opined that this is most probably because the leaderships are not willing to compromise and sacrifice positions and perhaps, independence of fund-raising.
It went on to ask whether to allow those considerations to override the common national goal of restoring the sovereignty of Kangleipak, achieving which may become even more practicable once all get seamlessly unified into a single force.
First Published:
Sept. 19, 2020, 6:47 a.m.