New medicines for COVID patients ordered, shortages will be solved: Manipur Health Minister Jayantakumar
The minister said that procurement of the new medicines will reduce the psychological fear of the patients.
---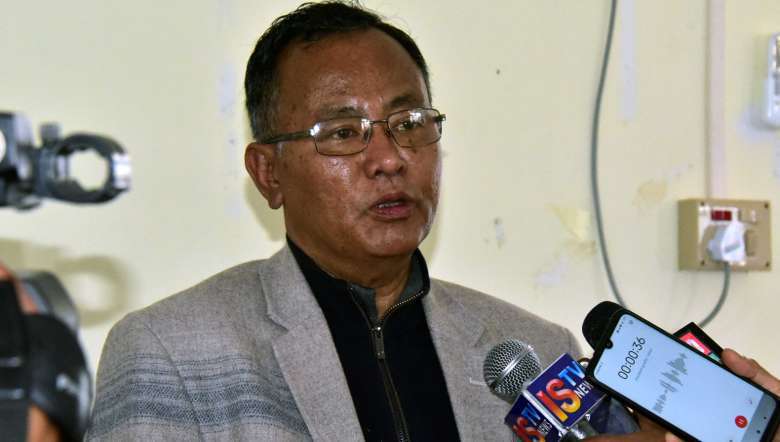 Health and Family Welfare Minister L Jayantakumar on Wednesday said that the state government has ordered new medicines for COVID patients for purchase from authorised companies.
The minister also informed that the state health department has completed official formalities to procure the medicines and added that it will solve the shortage of medicines for COVID patients in the state.
He was speaking as the chief guest during the inaugural function of COVID Care Centre, Loukoipat Bishnupur district. The minister said that procurement of the new medicines will also reduce the psychological fear of the patients.
Jayantakumar further announced that the state government is planning to set up a nursing college in Bishnupur district and urged the district authority to identify an area where the institute can be established.
Medicinal and Aromatic Plants at Sunusiphai to be marketed successfully
Talking about the new project of Medicinal and Aromatic Plant (MAP) hub which is being set up at Sunusiphai in Bishnupur, Jayantakumar said that the high value medicinal and aromatic plants grown in and around the area will be processed and marketed successfully as soon as the project is completed.
"With the project, the farmers of the district will also have the opportunity to generate their income," said the minister and added that ICAR and CSIR Jorhat, Assam have been tied up to make the project functional.
Shortage of doctors in Manipur
Maintaining that the government also understand the problem of shortage of doctors in the state, the health minister urged the parents/guardians to advise their children to opt for a medical career so that there will be a good number of qualified doctors in the state.
Unique Covid Care Centre
MLA, Oinam assembly constituency and chairman of Manipur Pollution Control Board, L Radhakishore, in his presidential address, said that the COVID Care Centre, Loukoipat, Bishnupur is an unique centre dedicated to the COVID patients of Bishnupur district.
Lauding the initiative of the health minister, Radhakishore said that the people in the district who tested COVID positive will be accommodated at the centre whose location is also suitable for them.
Deputy commissioner, Bishnupur, Neeta Arambam; superintendent of police, Bishnupur, L Priyadarshini; director, health services, Manipur, Dr K Rajo; CMO, Dr Gojendro among others were also present during the occasion. 
Also Read Private schools in hill districts to suspend all mode of teaching from today
MGNREGS employees cease work in five hill districts of Manipur
Parliament passes Institute of Teaching and Research in Ayurveda Bill 2020
First Published:
Sept. 17, 2020, 8:09 a.m.