NPP chief Conrad Sangma kicks off by-election campaign in Manipur
Sangma said he is in Imphal to discuss party organisation and the prospect for the upcoming by-election in the 13 Assembly constituencies of Manipur.
---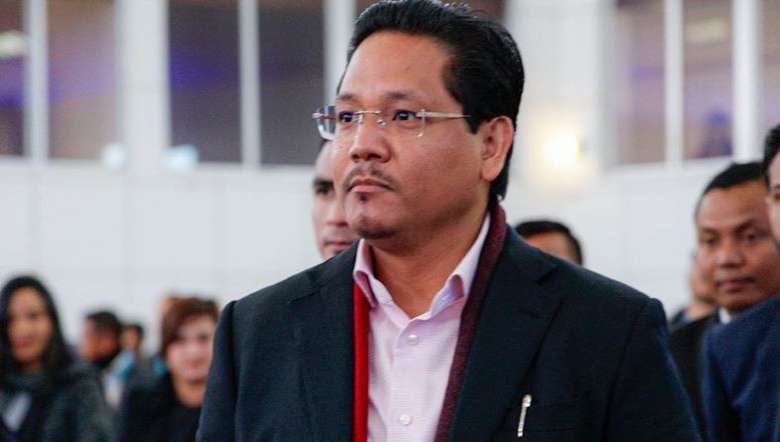 National People's Party (NPP) chief and Meghalaya Chief Minister Conrad Sangma kicked off election campaign on Sunday at Wangoi in Thoubal district of Manipur.
Wangoi is one of the five constituencies declared as "clear vacant" by the ECI, of the total 13 seats lying vacant. Sangma arrived in Imphal on Saturday from New Delhi for a two-day visit.
Soon after his arrival, Sangma inaugurated a new office building of the party at Noaremthong amid controversy over the election of NPP Manipur unit president.
Briefing media persons, Sangma said he is in Imphal to discuss party organization and to discuss the prospect for the upcoming by-election in 13 assembly constituencies of Manipur.
While the party has yet to decide on the number of candidates to contest in the bye-election, Conrad Sangma said the process of examination of potential candidates have started.
"We are still waiting for the ECI to announce the dates and the vacancies in respective constituencies. But, as a political party we have to do our homework and start examining where to put up our candidates," he said.
NPP is one of the major partners of the BJP led coalition Government in Manipur.
Asked on the possibilities of seat-sharing with the allies, the NPP chief said that the decision rests on the consensus of the party.
Sangma reiterated that the recent election held in the state appointing Thangminlien Kipgen as the NPP Manipur president was unconstitutional. As such, the party has suspended former president Thangmilien Kipgen and leaders who supported him, he said.
Sangma said N Kayisii is the interim president of NPP Manipur until new election committee is appointed.
First Published:
Sept. 14, 2020, 12:58 a.m.