27th Kuki Black Day observed in Churachandpur
The 27th Sahnit Ni was observed on Sunday at Kuki Inpi Churachandpur Complex, Tuibong, Manipur.
---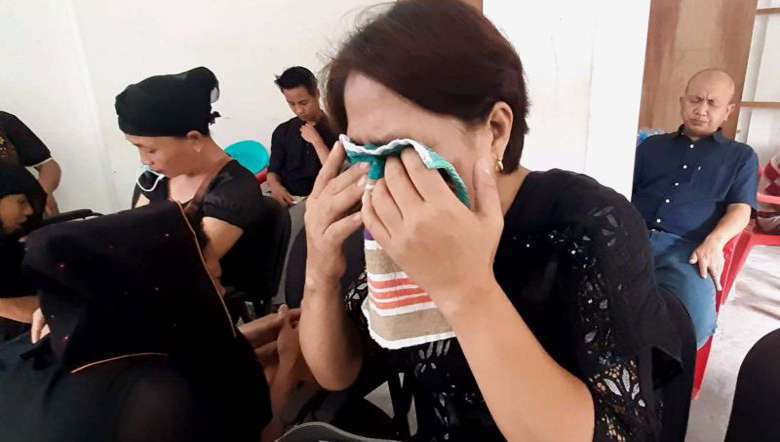 Kuki Black Day observation (PHOTO: IFP)
---
The 27th Sahnit Ni(Kuki Black Day) was observed on Sunday at Kuki Inpi Churachandpur Complex, Tuibong under the themes 'Unto Every Person Killed There Is A Name' and 'Lest We Forgot-Seeking For Justice And The Way Forward'.
The observance was attended by Kuki Inpi Manipur (KIM) president Khaimang Chongloi, Kuki Inpi Churachandpur (KIC) president Letpu Haokip,  Kuki National Organisation (KNO) president PS Haokip and leaders from different tribes of Churachandpur and other Kuki leaders.
The programme was divided into two sessions at the site of the monument where 1,158 names were commemorated with an epitaph in three huge monoliths. In the first session, a gun salute was held by Kuki Chief Association, Churachandpur followed by condolence message and dedication offering dedication by Pastor Ginkhanmung Zou. A floral tribute led by Kuki senior citizens was also given during the observation.
In the second session, KIC president delivered welcome speech followed bySahnit Nimessage by KIM president and speech from invitees which ended with a vote of thanks by KIC vice-president Lalvullien Hmar.
Briefing the press KIC vice-president (External) Robul Pudaite said that the Kukis were mercilessly slaughtered by the Tangkhuls led by NSCN (I-M) in 1992. "For justice for the departed souls, the organisation had made repeated appeals to the union of the Government of India but nothing had been materialised," he added. 
Pudaite continued that the Kukis had fought against the British along with INA but the sacrifices are not acknowledged in the present time. He appealed to the government to look into the internal issues faced by the Kukis instead of talking with the NSCN (I-M).  
First Published:
Sept. 13, 2020, 7:53 p.m.