KIK ignores state government's new SOPs, opts for quarantine centre for returnees
The Kuki Inpi Kangpokpi District expressed that the move by the government would result in more community spread.
---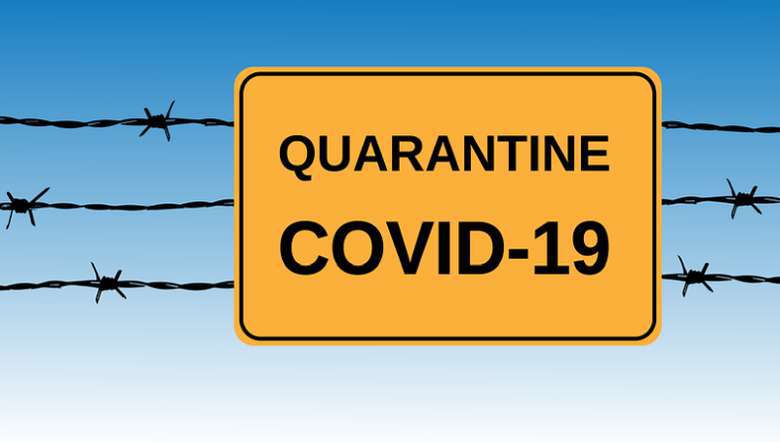 (Representational Image: Pixabay)
---
Acting against the state government's new SOPs in allowing returnees for home isolation after conducting Rapid Antigen Test (RAT) at District Screening Centre thereby closing down Institutional Quarantine Centre (IQC), the Kuki Inpi Kangpokpi District (KIK) has expressed that the move by the government would result in more community spread.
Various civil voluntary organisations of Kangpokpi under the aegis of KIK had a joint meeting on September 3 at the conference hall of DC Office, Kangpokpi with the district administration mounting pressure on the government to continue the previous process of testing and functioning of IQCs for the returnees. However, the district administration has denied it by informing that the new instruction and SOPs are from the higher authority.
Subsequently, the CVOs have decided to opt for community quarantine centres in all the necessary towns, villages and areas through the town committee, village chief and area CVOs, considering that the government's new norms can be a factor for uncontrollable community spread.
According to general secretary of KIK, Lamminlun Singsit, the CVOs considered that the test results of RAT cannot be trusted as the accuracy rate is low which is likely to give false negative results. He said that considering the onset of winter season, preventive measures should be rather strengthened than loosening it.
"Home isolation for returnees should not be the option in any case. It is known very well by the public including the government as to why it is not optional", said Lamminlun Singsit while adding that since the government seems looking more for their conveniences, the concerned town committee, village chiefs and respective CVOs of the areas need to embark on opening of all available community quarantine centres for the returnees for the safety and to avoid community spread of the deadly virus.
KIK also instructed all the returnees to inform their respective town committee, village chiefs, areas' CVOs prior to their departure for home so as to enable the concerned authority to arrange for the community quarantine centres (CQC) while cautioning them to strictly follow the instructions by the CVOs to be under surveillance at least for 14 days at the CQCs after RAT at the district screening centre.
It further instructed that concerned town committee, village chiefs and area CVOs must authorise a vehicle to pick their respective returnees from the district screening centre and drop at the respective community quarantine centre.
Meanwhile, the CVOs appealed to the medical department of the district to monitor the health condition of the returnees at the CQCs at least through their respective ASHA workers and conduct free RT-PCR test on requirement.
First Published:
Sept. 5, 2020, 9:18 a.m.