Sugnu COVID-19 testing centre to start functioning from Saturday
The CMO made the announcement while visiting the site for setting up the centre
---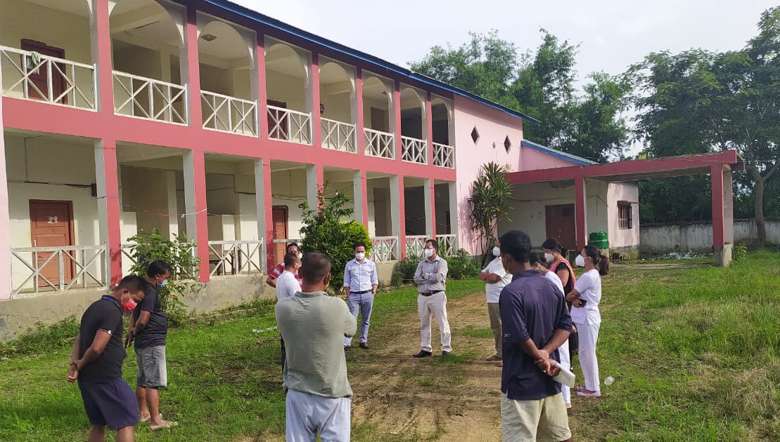 A new COVID-19 Testing Centre at Sugnu guest house, Kakching district will start functioning with six staff from Saturday, announced chief medical officer of the district, Dr T Manihar on Friday.
The CMO made the announcement while visiting the site for setting up the centre. Concerned over the number of people, including police personnel being infected with COVID-19 in Sugnu under Kakching district, a team led by Dr T Manihar and district surveillance officer Dr E Kiran visited Sugnu guest house to set up a COVID-19 testing centre.
During the visit, Dr T Manihar said that there are reported cases of people even without travel history being confirmed for COVID-19 in Sugnu in the past few days. As such, the centre will be set up to calm the fear arising among the people in the area.
He said that the centre will start functioning on September 5 with six staff working in it and also appealed to the people to get tested for COVID-19.
He further informed that 26 quarantine centres which were opened under Kakching district had been closed since September 2, except PR English School COVID Care Centre and COVID testing centre at Kha Manipur College.
The team also inspected the Community Health Centre of Sugnu and assured of providing necessary facilities required for the centre.
First Published:
Sept. 4, 2020, 9:19 p.m.