COVID-19 in Manipur: Death toll climbs to 35; positive case tally surges to 6699
The state reported 90 more new COVID-19 positive patients on Friday.
---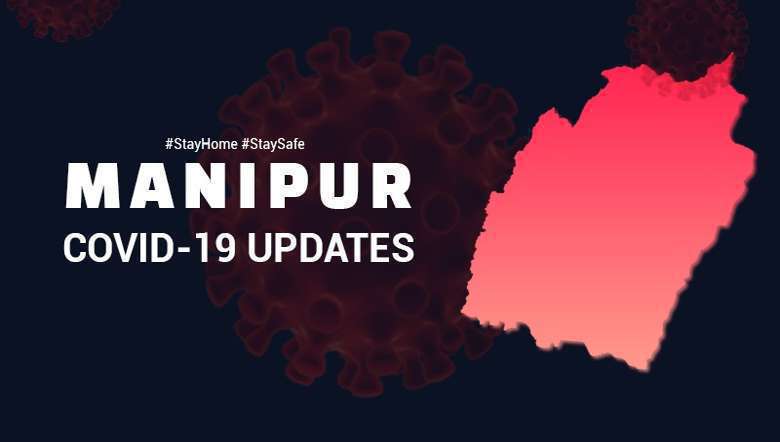 Three more COVID-19 patients in Manipur died on Friday, taking the death toll in the state to 35, while the number of positive cases rose to 6,699 as 90 more people, including 24 personnel of the Central Armed Police Force (CAPF), tested positive for Coronavirus, the state health department said.
The three COVID-19 victims included two males and one female. The woman, a 60-year-old, was from Imphal East while one man, 39 years, was from Imphal East and the other, 56 years old hailed from Thoubal. They died of COVID-19 and co-morbid conditions, a release stated.  
Of the 66 new COVID-19 positive cases of general population 10 are from Imphal West, 12 are from Imphal East, 13 are from Bishnupur, eight from thoubal, three from Jiribam, two from Kakching, 15 from Tengnoupal and three from Ukhrul, a release from the COVID-19 Common Control Room stated on Friday evening.
All the new cases are locals without any significant travel history. They have been shifted to different Covid care facilities in the state and contact tracing and containment measures are in place, the release stated.
As many as 125 patients were discharged in the last 24 hours. With it the number of recoveries is 4899 and active cases is 1765. The recovery rate is 73.13 per cent, the release stated.
Meanwhile, the state health department has started an Intensive Awareness Campaign on COVID-19 from September 1 around Imphal area, in collaboration with the People's Task Force and the Indian Red Cross Society, the release added.
It also stated that miking is being carried out in Imphal West. Areas include Sanakeithel, Paona Bazar, Masjid Road, Thangal Bazar, Dharmsala, Sagoltongbi, Awang Khunou, Awang Potsangbam, Khumbong bazar, Kanglatombi, Sekmai and Awang Leikinthabi.
In case of emergency, government doctors can be contacted from home between 10 am to 3 pm every day except on Sunday by downloading Sanjeevani OPD app at Google Play store or go to website www.esanjeevaniopd.in.
For teleconsultation, one can use a Smartphone or Computer/ Laptop/ Tablet with internet connection. OPD consultation on eSanjeevaniOP, the state health department said.
The public can also call Psychological Support Helpline Number 8787457035, 9402751364, 7629943596; Hospitalisation Helpline Toll Free Number 18001032015 and Helpline Covid-19 Common Control Room Number - 18003453818 are available 24x7.
First Published:
Sept. 4, 2020, 6:14 p.m.