Footballer Ramananda Ningthoujam of Moirang gets help from NPYF
A sum of Rs 50,000 was donated to Ramananda Ningthoujam of Moirang who is a national football player for his medical treatment on Tuesday by National People's Youth Front (NPYF) Manipur
---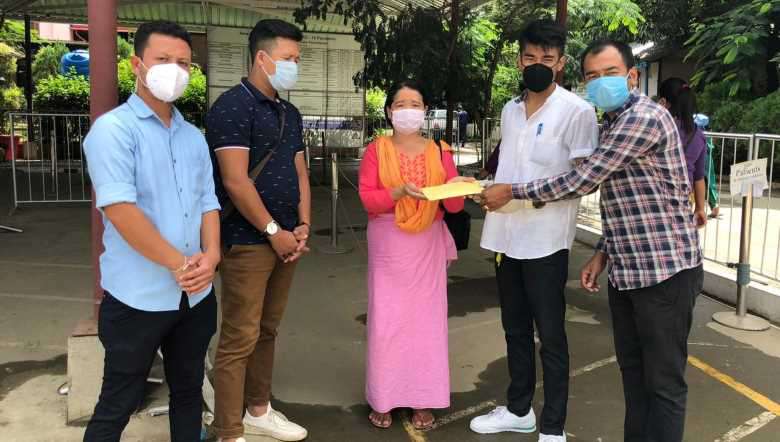 NPYF donates Rs 50,000 to footballer Ramananda Ningthoujam
---
A sum of Rs 50,000 was donated to Ramananda Ningthoujam of Moirang who is a national football player for his medical treatment on Tuesday by National People's Youth Front (NPYF) Manipur.   
The National People' Youth Front, Manipur state wishes him speedy recovery for his health, stated a release signed by general secretary Heisnam Russell.
The donation was made as a part of the observation of the 73rd birth anniversary of former union minister and speaker of Lok Sabha and leader of NPP Late) Purno Agitok Sangma, it added.
First Published:
Sept. 2, 2020, 8:41 a.m.