Delimitation: To be or not to be
The Centre is determined to continue with the delimitation exercise as it has moved a proposal to amend the RP Act to give legality to its March 6 order.
---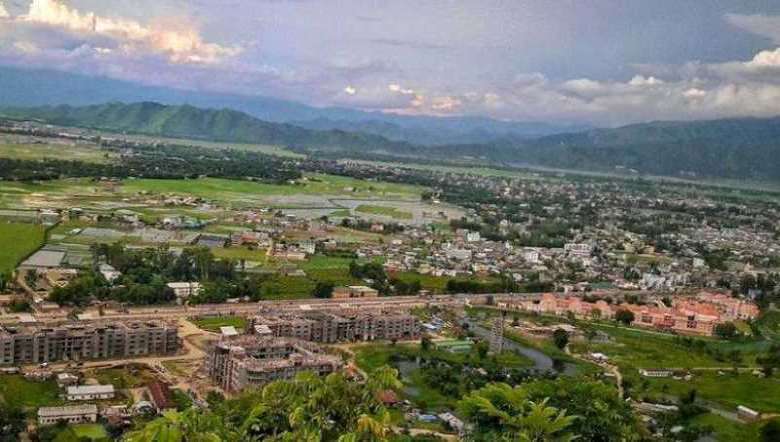 When SK Mendiratta, a former legal advisor to the Election Commission and a well-known expert on delimitation red-flagged the Government of India's order setting up a Delimitation Commission for four NE states, including Manipur and Jammu & Kashmir, calling it 'unconstitutional' and 'illegal' everyone thought it was over. Mendiratta wrote a letter to the three election commissioners pointing out that the Law Ministry's notification of March 6 violates the Representation of the People Act (RP Act) 1950 and Election Commission had referred the letter to the Law Ministry. States, including Manipur, had objected to the last delimitation exercise citing several reasons including doubtful Census figures. But, the Centre is determined to continue with the delimitation exercise as it has moved a proposal to amend the RP Act to give legality to its March 6 order.
The state Chief Minister N Biren Singh had objected to a delimitation exercise based on 'wrong' Census figures and has called for delimitation on a fresh Census figure without controversy. The previous Congress regime had also objected to the delimitation exercise on 18 November 2005, after an all-party meeting.
Now the question is, why certain sections are objecting to delimitation based on 2001 Census figures? Census operations of 2001 in Manipur was controversial and results are misleading with abnormal growth rates. The then Manipur government decided to order a fresh census after discussions with the team from the Union Home Ministry and the Registrar General of Census Operations. A fresh survey in 19 subdivisions of the hill and valley districts was ordered. When the enumerators went for re-survey, they were met with resistance from villagers. A group called Re-Census Protest Committee of Senapati district described the fresh survey as unconstitutional and unauthorised. The exercise was labelled as an attempt to deny the tribal people their rights. Some even tried to paint a communal bias to the objection saying that the valley people were concerned with losing some constituencies to the hills and thereby upsetting the power balance. Fact is, Census figures of 2001 of Manipur was not complete. Census of Senapati district was not actually conducted but was based on estimated figures. The final figure of Census 2001 of Manipur was estimated at 22,93,896. This figure was not based on actual head count but on projected data.
Another fact is that, there is mismatch between Census 2001 data and Electoral Roll 2020 prepared by the State Election Department. 2001 Census data exceeds the voter list enrolled in 2020 in many of the age groups, according to experts. Nearly 63,765 individuals are not reflected in the Electoral Roll 2020. It indicates that these persons are fake. Electoral Roll is very sensitive issue. Only a few individual cases are there where a voter is excluded from the list. A special drive has been made through rectification of Electoral Roll in Manipur. Recently, about 75,000 bogus voters have been removed from this district. When two important data Census and Electoral Roll does not match, it is but certain that either of the two have errors and are not based on actual position. This also automatically puts a doubt on the 2011 Census figures. It cannot form the basis for the delimitation exercise. So, before any delimitation exercise there is a need to determine actual population figures through a Population Commission. The constitution of a State Population Commission was already agreed upon by the state government in a MOU signed with the JCILPS. So, let us get on with it to clear the murky waters.
First Published:
Sept. 1, 2020, 10:49 a.m.